"People are key at Korys.
We value strong connections,
both as a team and
as business partners."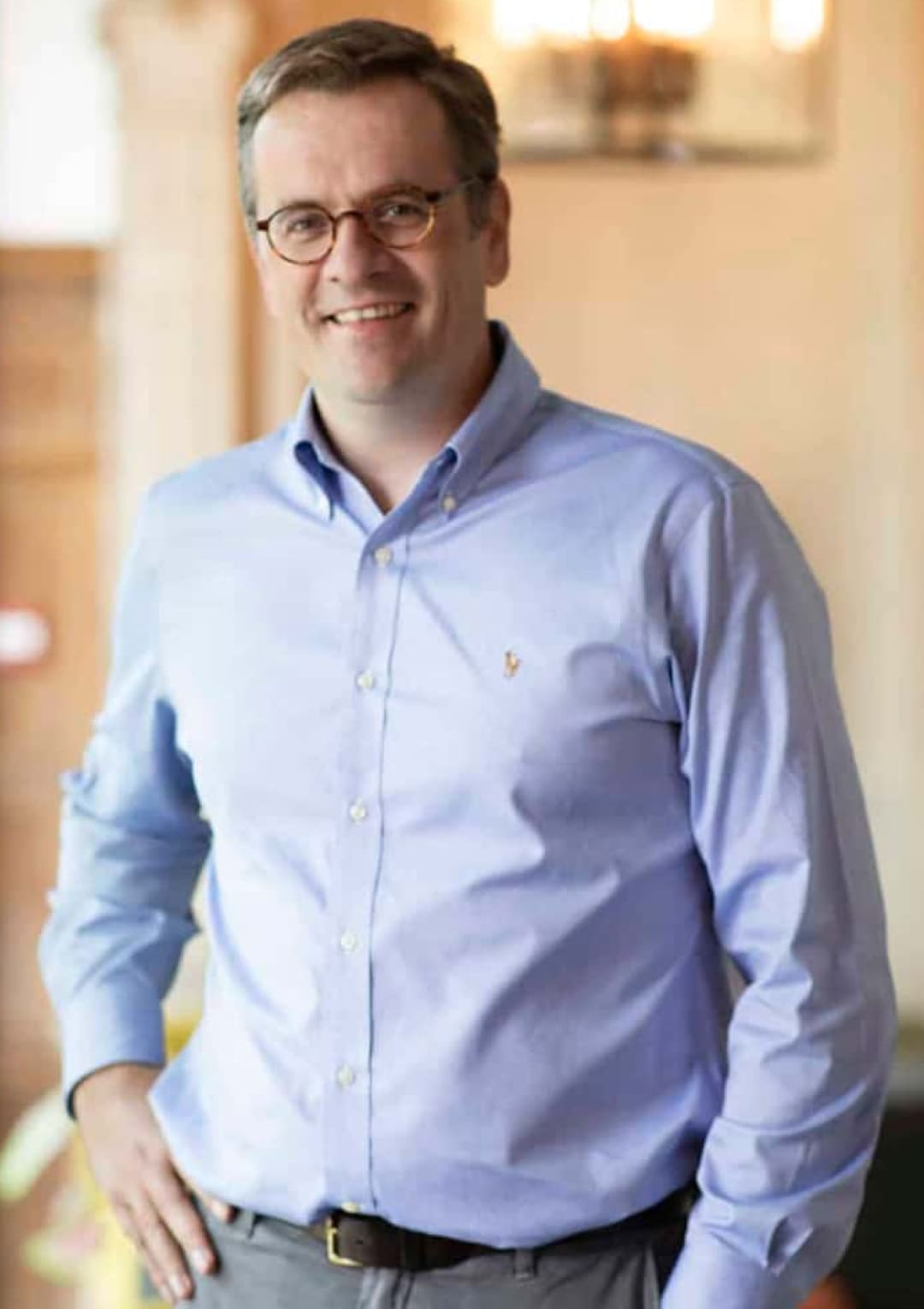 Dries Crevits
Partner Direct & Fund Inv.
Dries is a Partner at Korys, responsible for the direct and fund investments. Together with the Korys team and by leveraging the talent within the portfolio companies, he aims to build future-proof companies, that share Korys' mission to create sustainable value.
Dries is a strong believer in effective teamwork, based on shared values, strategic alignment, open communication and respect, which he translates through interactions with the entrepreneurs and the management of the companies Korys invests in.
He decided to join Korys because of the sense of purpose it added to his work: Korys is an investor unlike any other, with its strong family roots, its mission to have a positive impact on people and planet and its ambition to inspire other investors.
Dries likes to spend time with his family and friends, and cycling helps him to disconnect from time to time.
Prior to joining Korys, Dries worked for 7 years at PMV, the investment company of the Flemish Region. Before that he held several positions in the financial sector, at KBC Bank, the Securities Regulation Fund and Fortis Bank. Dries holds a Law Degree from the University of Leuven (KUL) and a Master's Degree in Economic Law from the University of Louvain (UCL).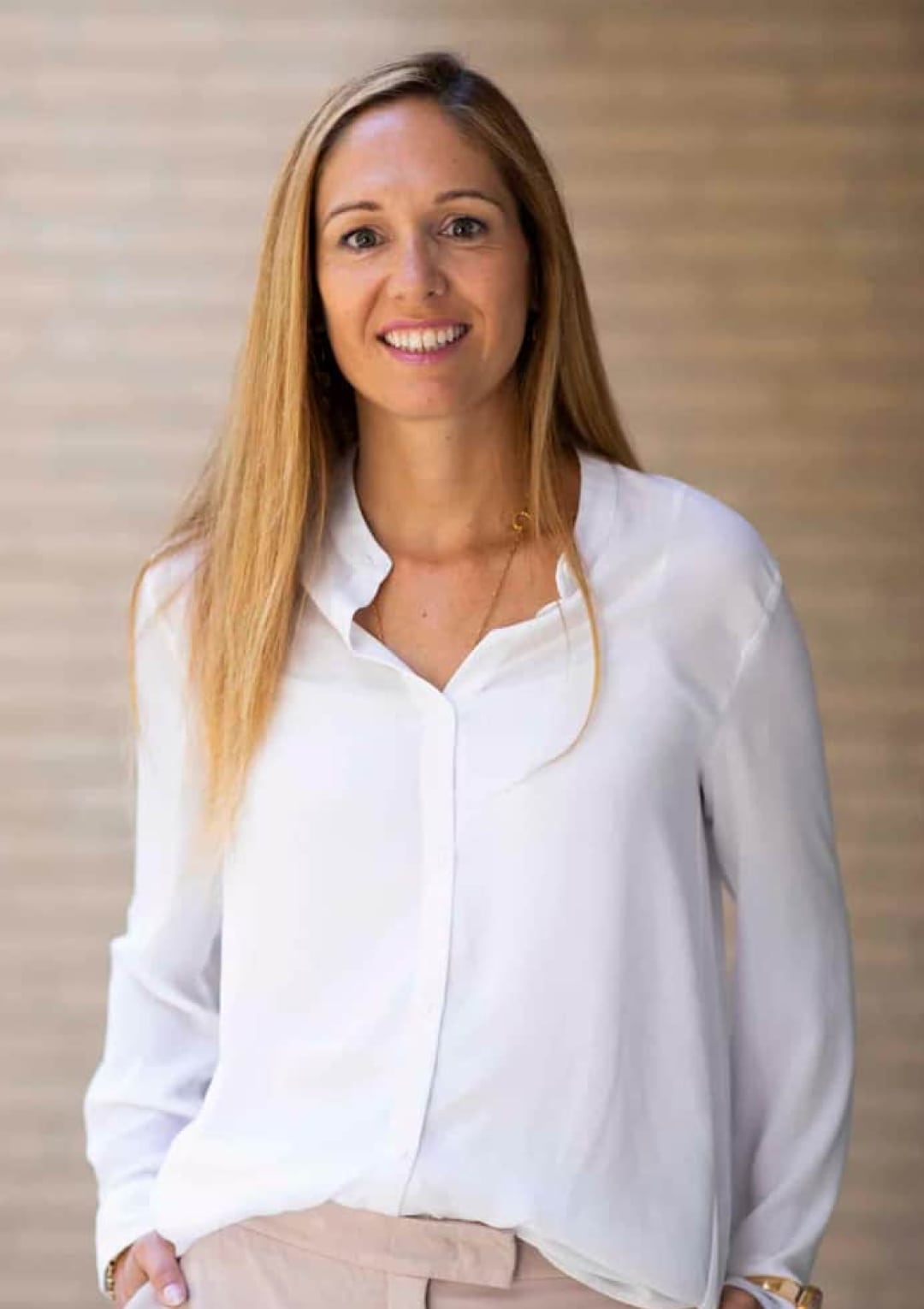 Griet Aerts
Partner
Griet is Partner at Korys. She manages the liquid investment team, leads the finance, HR, marketing functions, and is responsible for further developing the family office.
Motivated by bringing great people and great companies together, she believes true value is found at the intersection of different sectors and people. "There is no bigger reward than seeing ideas come to life thanks to the ecosystem of companies we've built at Korys."
Griet joined Korys in 2021, after a varied career at Colruyt Group, the World Economic Forum and Procter & Gamble. She has Master's degrees in Philosophy and Financial Economic Sciences from the University of Ghent. She was a Global Leadership Fellow at the World Economic Forum.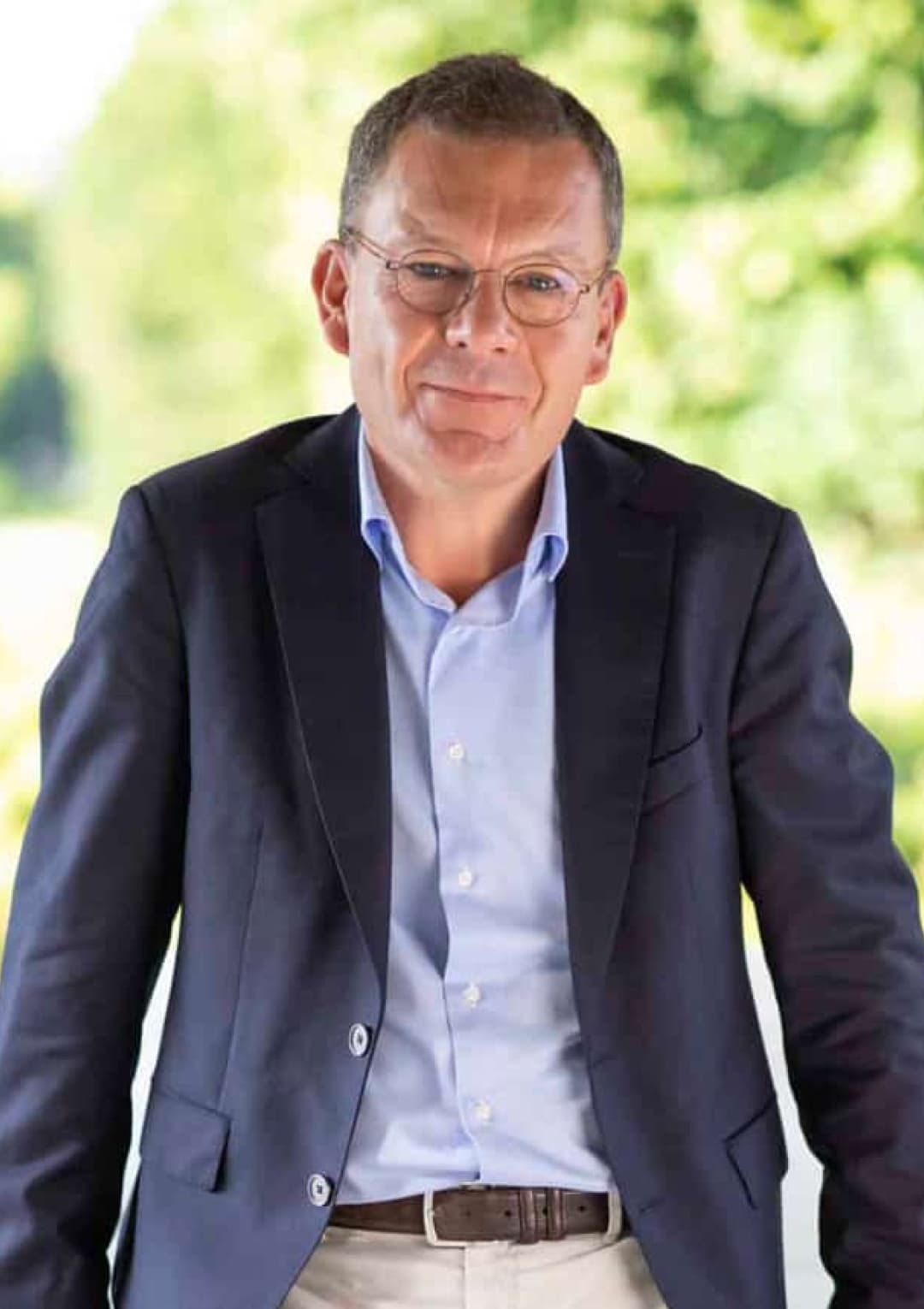 Vincent Vliebergh
Senior Advisor
Vincent has been working with the Colruyt family since 2003 on the development and implementation of their sustainable investment strategy. He was Managing Partner of Korys from its formal establishment in 2012 until 2022. Currently, he takes up the role of Senior Advisor to the Board and the Management Team and is also Chairman of Korys Capital.
Vincent remains closely involved with a number of key activities of Korys. His long-term attachment to the company finds its roots in our long term, sustainable approach to investing, driven by strong values and a positive, entrepreneurial culture.
Outside of the work environment, Vincent loves to spend time with his family and friends. He is a bit of a "renaissance man", finding an interest in a vast array of topics, in which nature and history form the central theme !
Prior to working with Korys, Vincent held general management, strategy consulting and investment management positions in the US and in Europe with companies including Solvay, Arthur D. Little, Putnam Investments and Goldman Sachs.
Vincent received his MBA from the Yale School of Management (USA) in 1994 and an MS in Engineering from the Université Catholique de Louvain (Belgium) in 1987.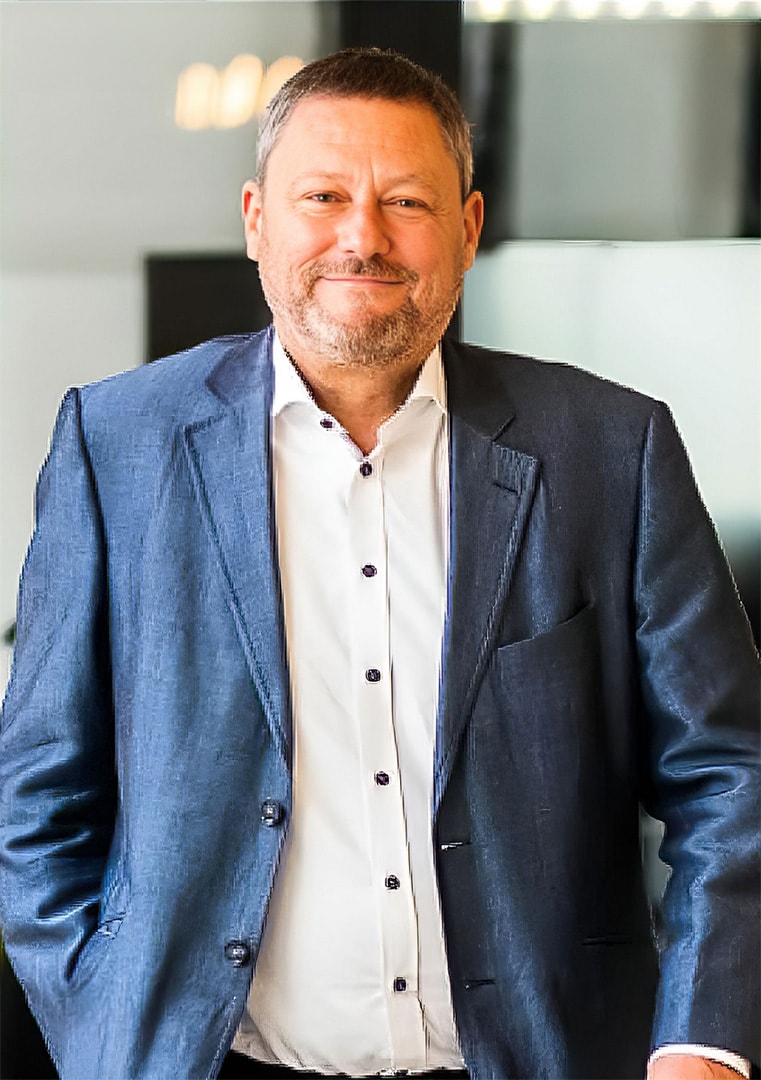 Dries Colpaert
Senior Advisor
Dries was Managing Partner at Korys for 4 years and has since taken on the role of Senior Advisor within the Direct Investments team. He has acquired a very broad experience in retail and foodservice.
He fully supports the value-driven approach of Korys and has always appreciated the opportunities the company offers to its employees along with its ever positive attitude.
In his spare time, Dries likes to be outdoors, to go cycling, for instance. He enjoys travelling, having a good glass of wine and is an enthusiastic amateur of modern art.
Dries holds an MBA in International Management from the University of Dallas/Texas.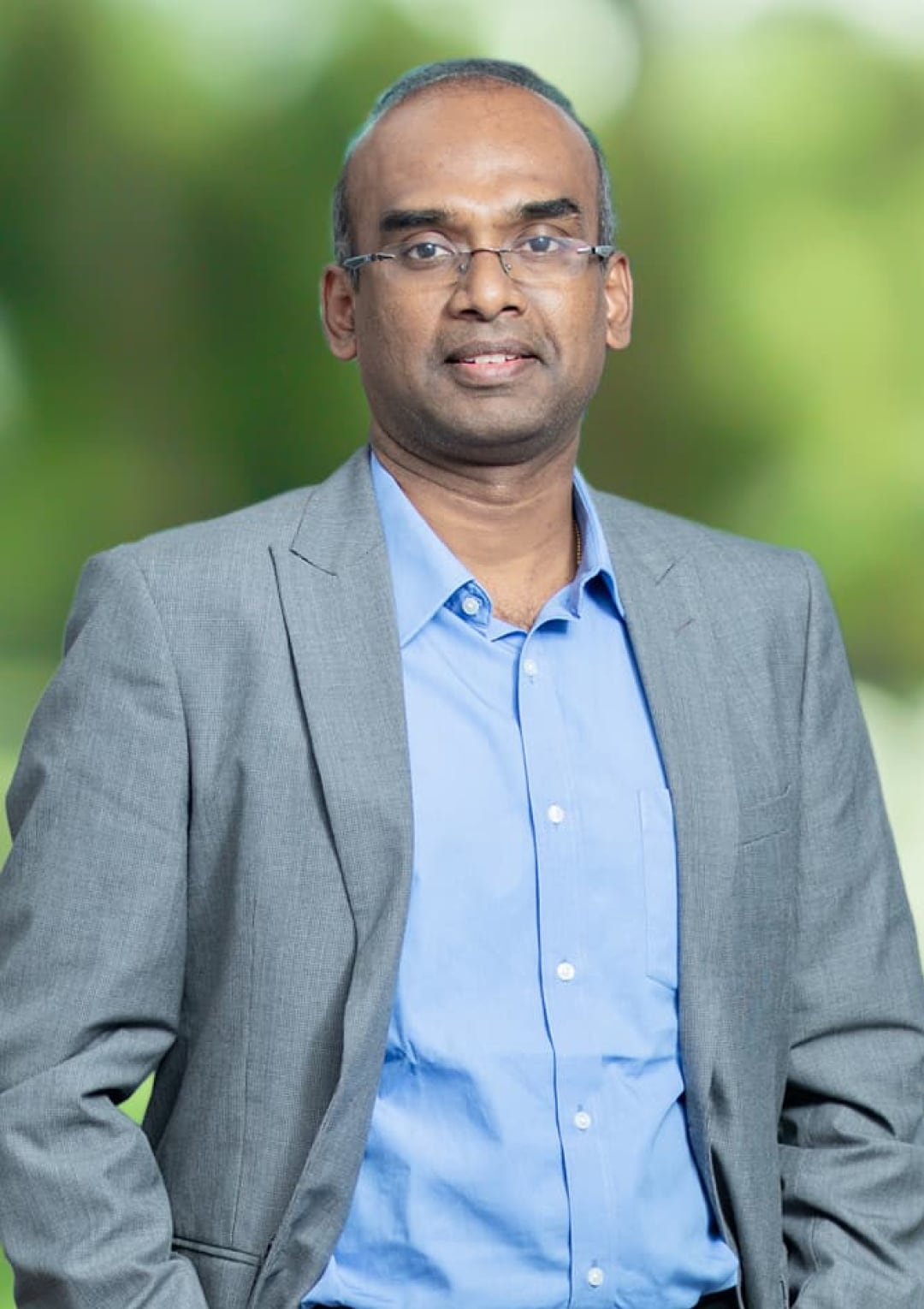 Hari Subramanian
Partner India
As a Partner, Hari works to develop and manage the India portfolio and brings strategic insights and market opportunities. He also represents Korys as a Board and IC member for Direct and Fund investments in India.
The conscious focus on the long-term sustainability and the value creation towards the larger ecosystem by being a responsible investor are the Korys elements that truly blend with Hari's personal beliefs.  The respect for individuals and the inclusivity mind-set adopted in the way investments are approached at Korys is also very appealing to Hari.
When not working, Hari prefers being outdoors. Running, long drives or weekend trips with the family charge him up. He loves to cook. Hari feels that the best way to expand oneself is through books and traveling.
Hari holds a bachelor's degree in Civil Engineering. In his professional journey, he has worked across industries like IT, Retail, Banking & Financial services, Renewable Energy in India, Australia, Europe and the Americas in business technology and leadership roles. In addition to his role in Korys, Hari is also the Managing Director of Colruyt Group India.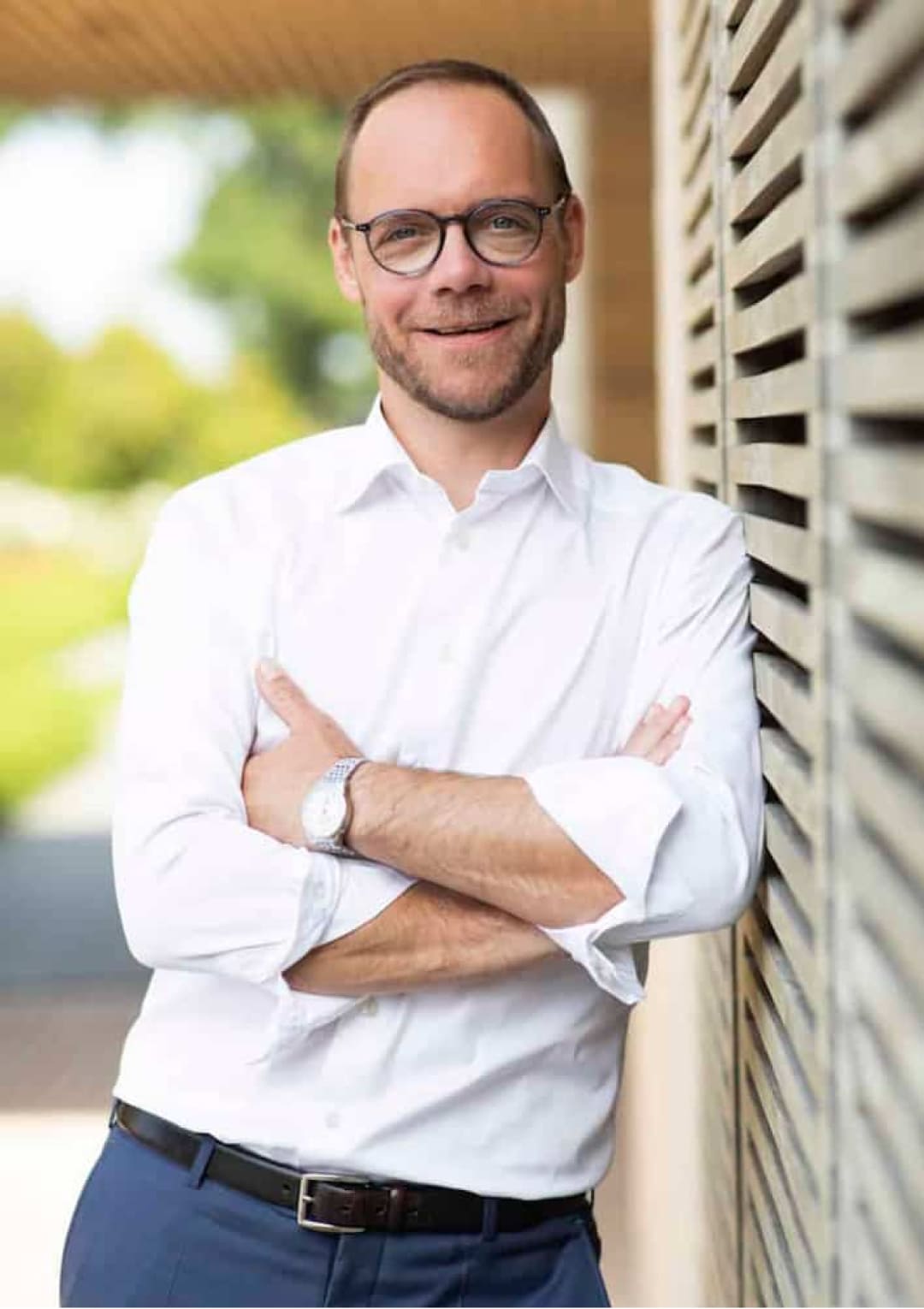 Frederik Bauwens
Investment Director
Frederik is Investment Director in the Energy Transition team and focuses on Korys' investments in renewable energy infrastructure. He is closely involved in all activities of Virya Energy – the energy holding company established by Korys and Colruyt Group to combine their participations in renewable energy.
By supporting and guiding the Virya Energy teams, Frederik shapes Korys' ambition to continue to play a meaningful role in the energy transition. Above all, he hopes to contribute to further international growth in a very dynamic market and to diversification through investments in new technologies for energy production and storage.
Frederik joined Korys in 2019. Prior to this, he was Deputy General Manager and Senior Legal Counsel for DEME Concessions and also worked as Group Legal Counsel for Bekaert where he gained experience in international mergers and acquisitions and joint venture projects across the world.
Family, friends and sports are important to Frederik. He enjoys travelling and discovering new destinations and is always up for good food and drinks.
Frederik gained a master degree in law from the University of Ghent. In addition, he completed an Executive Master Class in Corporate Finance at Vlerick Business School.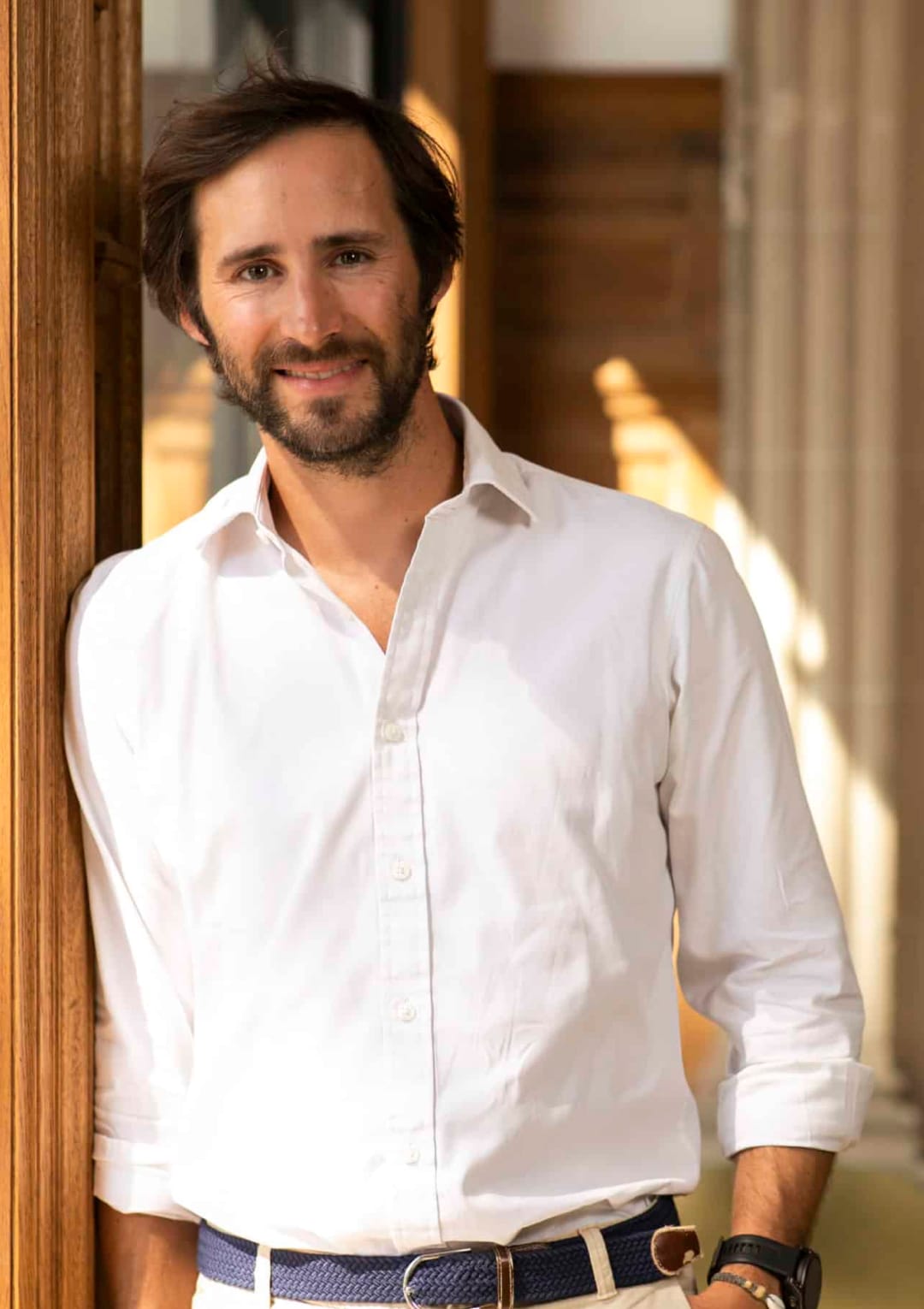 Brieuc de Hults
Investment Director
Brieuc is Investment Director in the Energy Transition team and focuses on the enabling technology portfolio. Together with the team, he supports companies that facilitate and enable the energy transition and allow for more renewable energy assets to replace the traditional sources, at low cost, and without being a burden for the system.
Brieuc joined Korys because it stands out from other investment companies. Korys has a strong culture, is a family business and invests to have a positive impact on the society and the environment. Brieuc likes the interactions with the entrepreneurs and the management of the companies Korys invests in.
He is a sociable and energetic person, passionate about sports, he loves travelling and spending time with his family and friends. He is a father of 3 formidable children.
Brieuc has 15 years of investment experience. Prior to joining Korys in 2012, he worked as Portfolio Manager at Henderson Global Investors in London and Amsterdam and at Fortis Bank in Brussels and New York. He holds a Master in Finance from the Vlerick Management School and a Master in Economics and Business Administration from the University of Louvain-la-Neuve.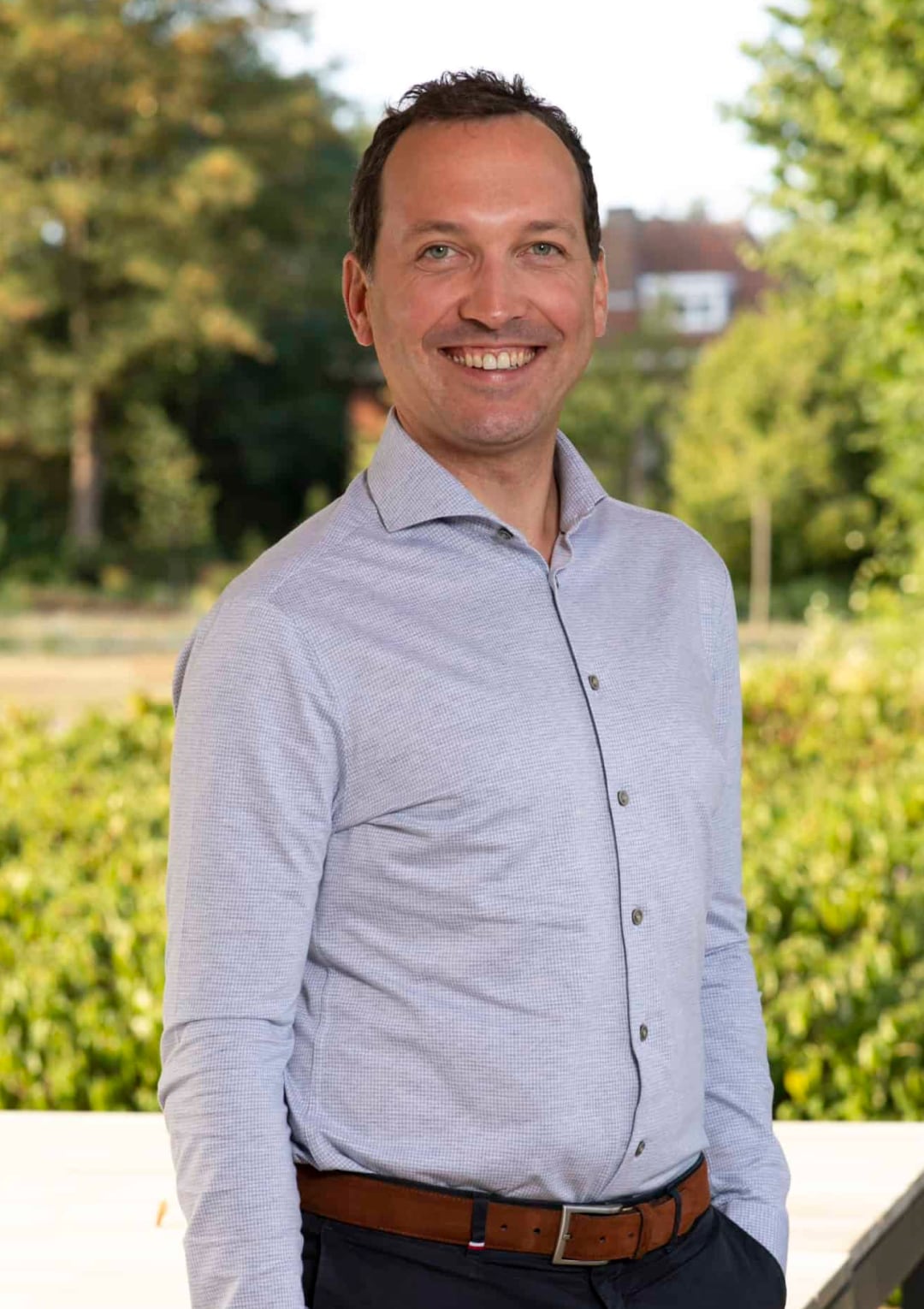 David Devigne
Investment Director
David is Investment Director in the Korys life sciences team and manages the direct and fund investment activities. He also acts as an advisor for the OMX Europe Investment Fund.
By supporting and guiding young state-of-the-art biotech companies to success, it is David's ultimate ambition to improve patients' health and thereby also contribute to one of the core goals of Korys.
Before joining Korys in 2021, David was active in the venture capital and biotech space for more than 15 years. He studied the relationship between international venture capital investors and their portfolio companies in Europe and then joined PMV. Finally, at UCB he was the Head of the Immunology R&D Insights to Impact team and acted as an independent scientific, strategic, and financial sparring partner, providing (internal & external) insights and transversal resource reallocation challenges for early and late-stage immunology business units.
Family, friends and sports are important to David. He is the proud father of two young sons with whom he loves to spend time to disconnect. Whenever time allows for it, cycling helps him to clear his head and recharge his batteries.
David holds a Master in Pharmaceutical Sciences and a Master in Economics and Business Administration from Ghent University, as well as a PhD in Entrepreneurial Finance from Vlerick Business School.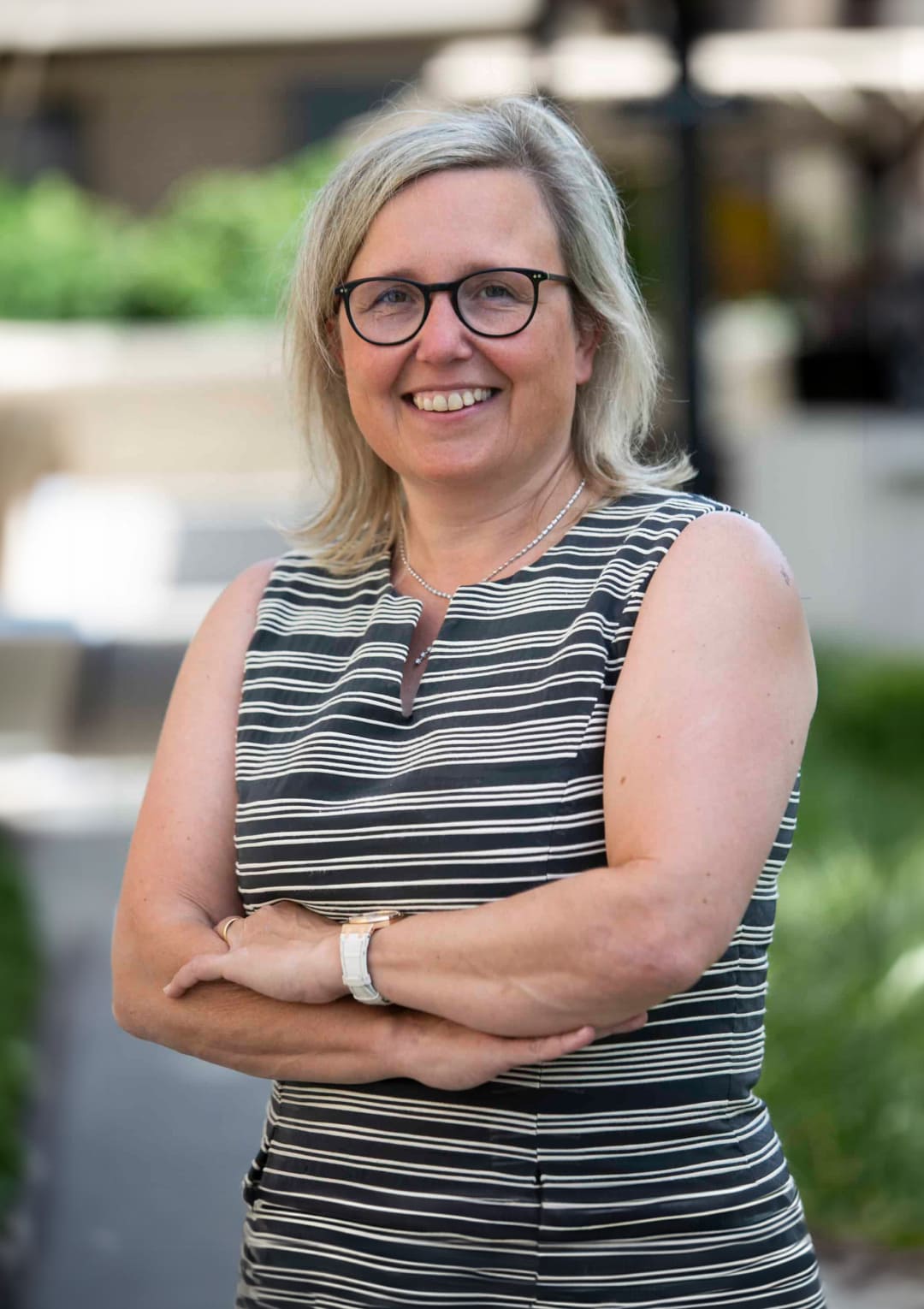 Hilde Van der Straeten
Investment Director
Hilde is Investment Director in the Conscious Consumer team at Korys.
Together with the team, she focuses on investments in companies that have a positive impact on health and on the ecological and social footprint, without compromising on consumer convenience.
Hilde subscribes to the corporate standards and values of Korys, which are combined with financial expertise every day. She particularly emphasises mutual respect and loyalty. In Korys she found an investment company with a long-term vision, a patient investor focusing on creating sustainable added value.
Hilde likes to spend her free time with her husband and 2 daughters, family and friends. She loves to go for walks, skiing, travelling or having dinner together.
Hilde has joined Korys in March 2022. She previously worked for 13 years at PMV, the investment company of the Flemish region. Before that, she also held positions at Belfius Bank and at the retail holding company Mitiska. Hilde has a degree in commercial engineering from the KUL.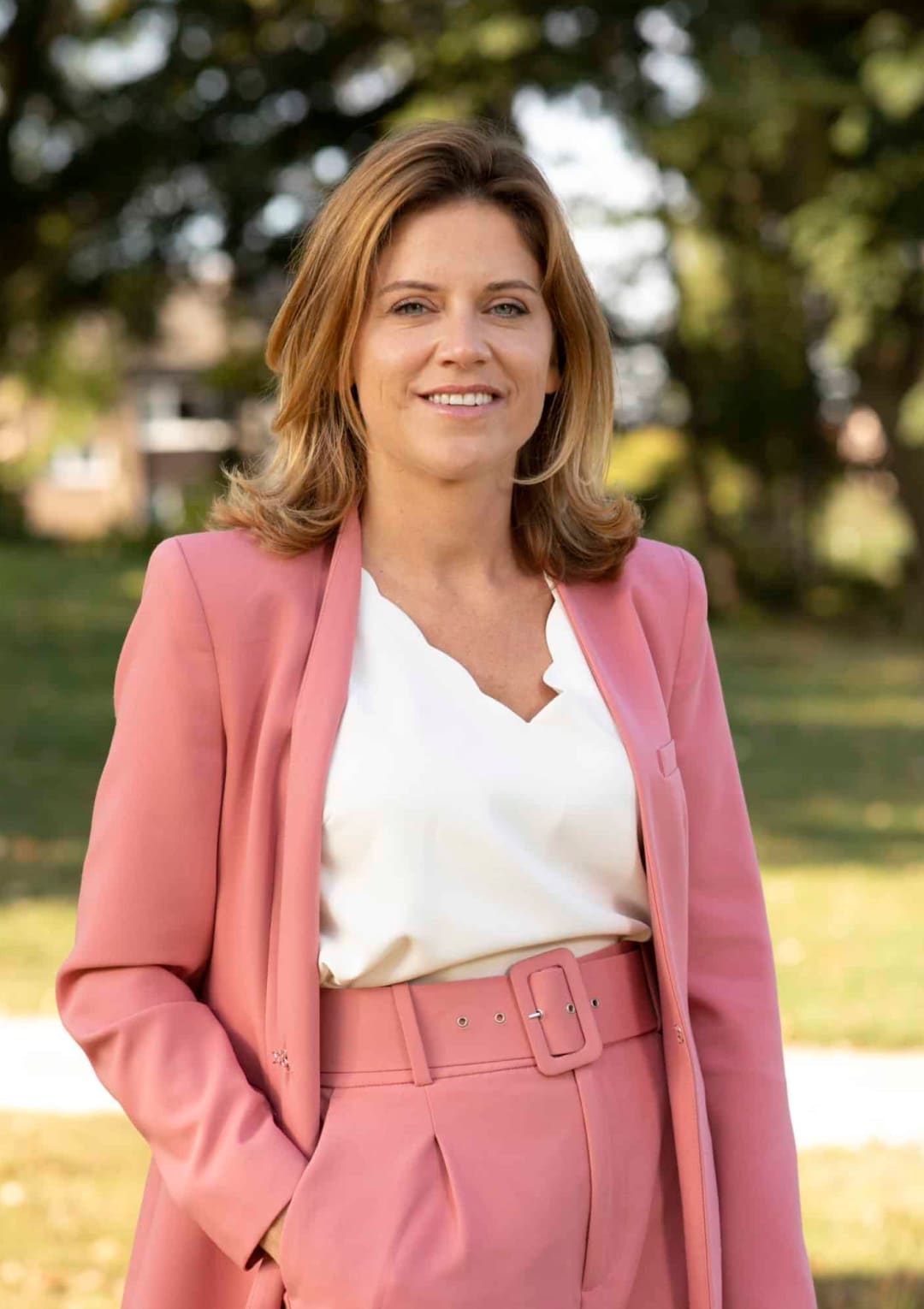 Katti Van Oosterwijck
Senior Investment Manager
Katti is Senior Investment Manager in the Korys Conscious Consumer team and focuses on both direct and fund investments. She works on deal origination and execution and represents Korys on the board of several portfolio companies. By investing in and offering support to innovative companies, she aims to have a positive impact on both people and planet.
In Korys, she found a family office with a long-term vision and a team of professionals with a shared ambition of creating sustainable value whilst addressing key challenges of our world.
Katti joined Korys in 2019 and before that, she was a lawyer within the M&A department of international law firms where she advised on all aspects of general corporate law and specialised in private equity.
In her spare time, she likes to practice outdoor sports and cross fit. She also enjoys travelling and reading a good book.
Katti holds a Master in Law from the University of Antwerp, a Master in General Management from Vlerick Business School and, in addition, she also has a post-graduate degree in corporate finance from the University of Leuven.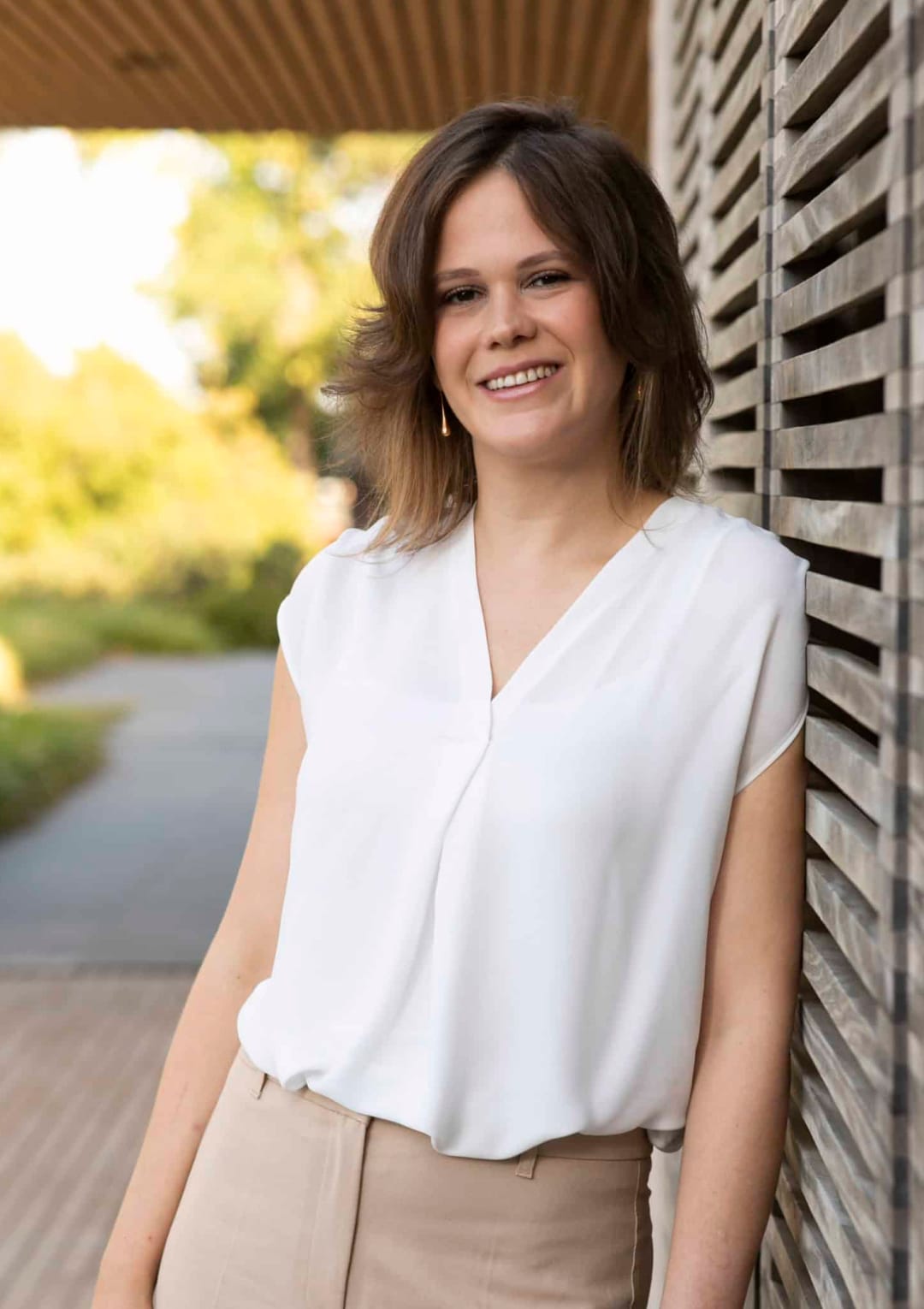 Eva Van Overmeire
Senior Investment Manager
Eva is Senior Investment Manager in Korys' Life Sciences team.
She has always been passionate about life sciences and healthcare, with the ultimate ambition to improve people's quality of life. That's why Korys' long-term vision and holistic 5P framework, wherein the financial context is not the only consideration, strongly appeal to Eva.
Eva joined Korys in August 2022, she has been active in life sciences for 10 years already. She started her career as a consultant at McKinsey & Company, where she worked with pharmaceutical companies, medtech, biotech and hospitals, among others. She then partnered on various strategic topics with early and late immunology BUs within UCB.
After work, she enjoys spending time with friends and family. She also loves travel and hiking.
Eva holds a master in Bioengineering from VUB and also a PhD, with a focus on immunology.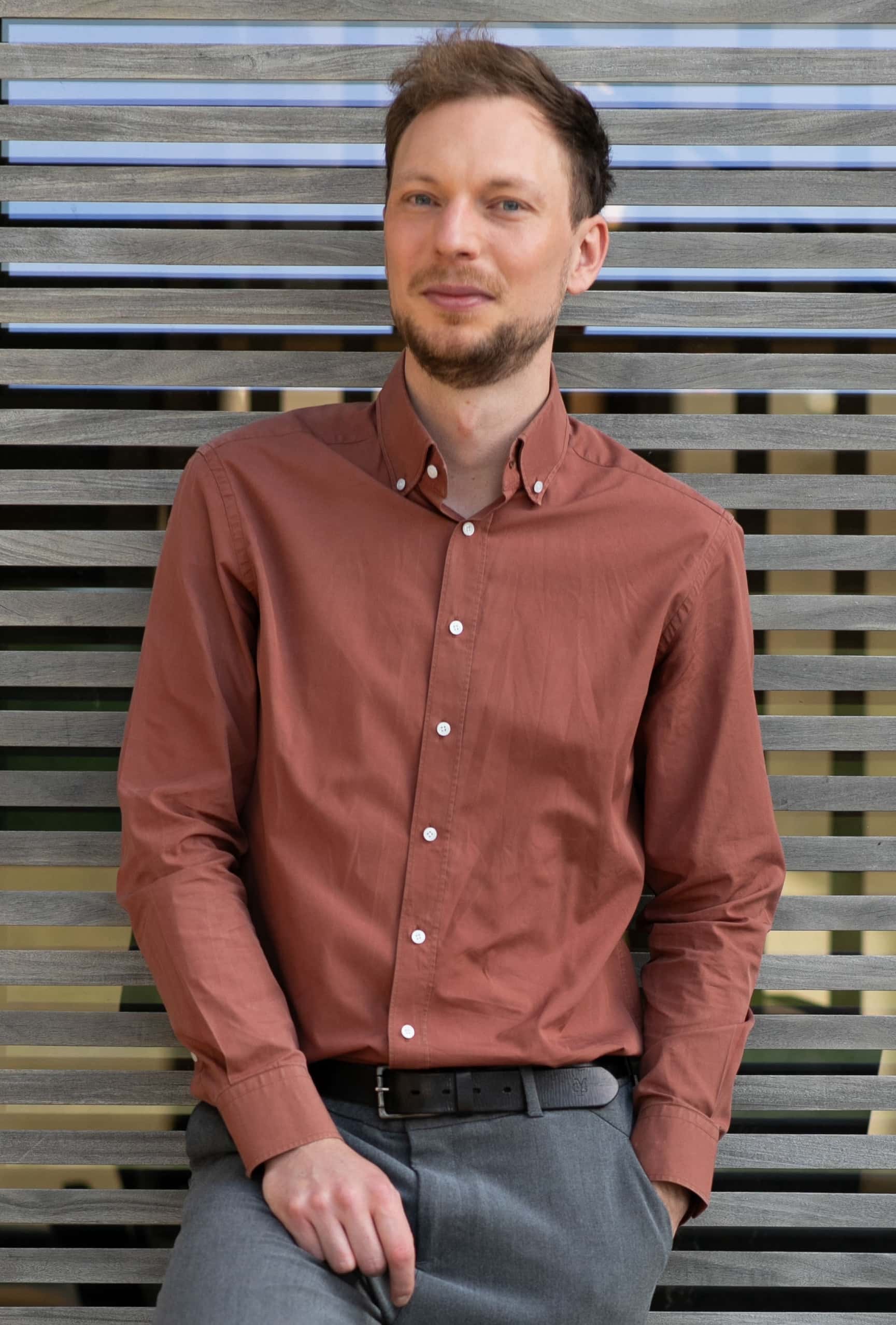 Vincent De Smet
Investment Manager
As Investment Manager in the Conscious Consumer team, Vincent spends his time supporting a number of existing portfolio companies on the one hand and evaluating new partnership opportunities with like-minded entrepreneurs and fund managers on the other. Korys' consumer investment strategy strongly appeals to Vincent, as it completely focuses on exciting themes, sectors and business models, which will positively impact the most pressing challenges of our times in the long run.
Vincent joined Korys as an analyst in 2018, after a successful internship and after a period of travelling abroad that allowed him to fulfil his dream of seeing the world's most amazing natural treasures with his own eyes.
Passionate about nature, he loves travelling, discovering other cultures and hiking but also activities that provide a genuine adrenaline rush such as mountain sports and scuba diving. These days, he mainly spends his free time with his best friends, his family and his newborn son.
Vincent holds a Masters' Degree in industrial & organizational psychology and strengthened his financial knowledge with postgraduate degrees in Finance from the Vlerick Business School and the Bruges Business School.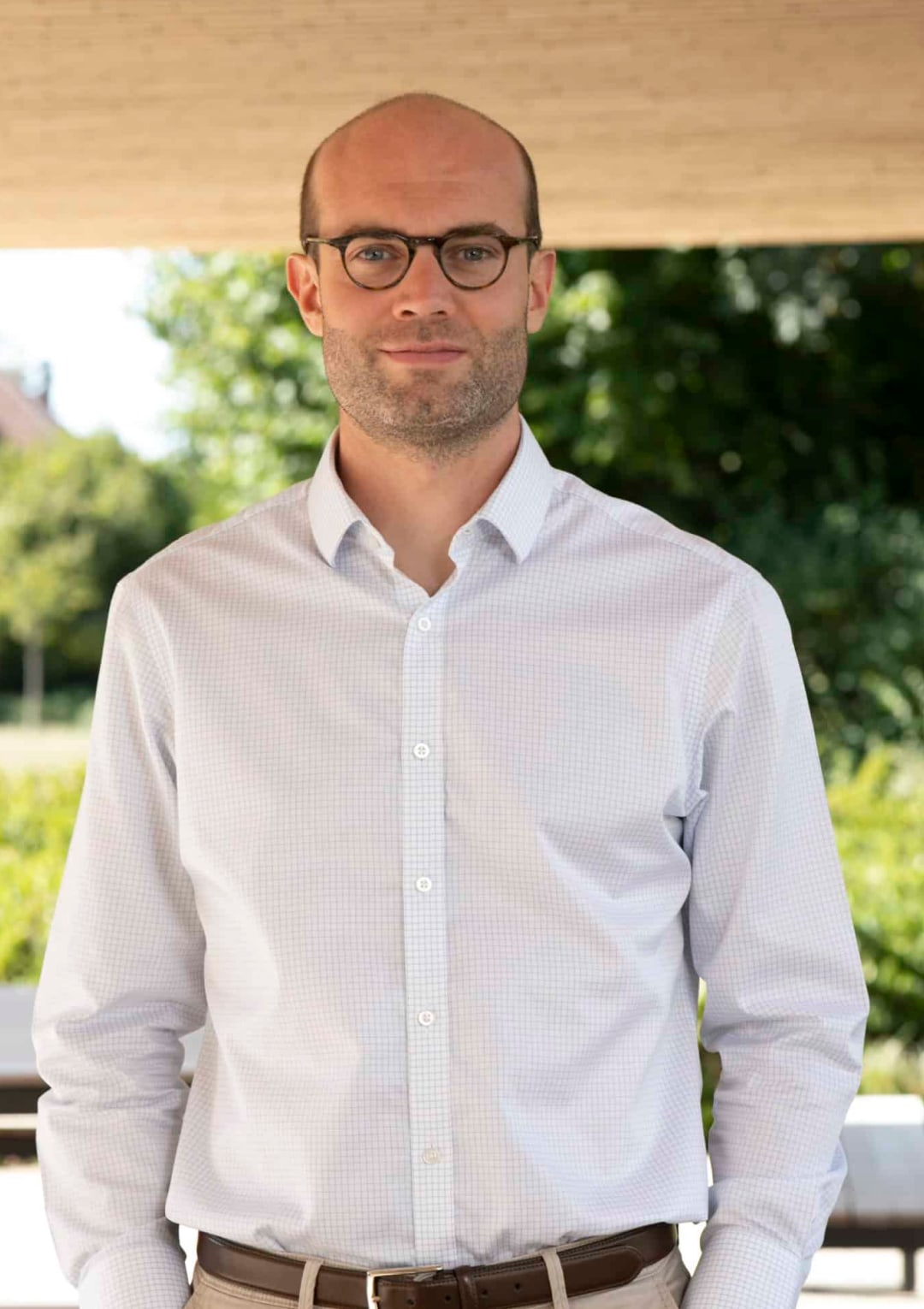 Quentin Dupont
Investment Manager
Quentin is Investment Manager in the Energy Transition team and deals with the origination and execution of direct and fund investments within the enabling technology segment. Together with the team, he focuses on businesses facilitating the energy transition and optimising energy use.
Quentin is a firm believer of Korys' long-term vision, 3P philosophy and corporate values. In Korys, he found a family office with an entrepreneurial culture and dedicated team willing to build sustainable value while tackling important societal and environmental topics of our time.
Passionate about sports, he enjoys playing football, hockey and running, and being challenged to higher limits. He is a great team player and will gladly share a drink after training.
Prior to joining Korys in 2022, Quentin worked in the M&A department of Deloitte where he advised family businesses and private equity clients on buy- and sell-side transactions. He holds a Masters' degree in Business Economics from the Solvay Brussels School of Economics and Management.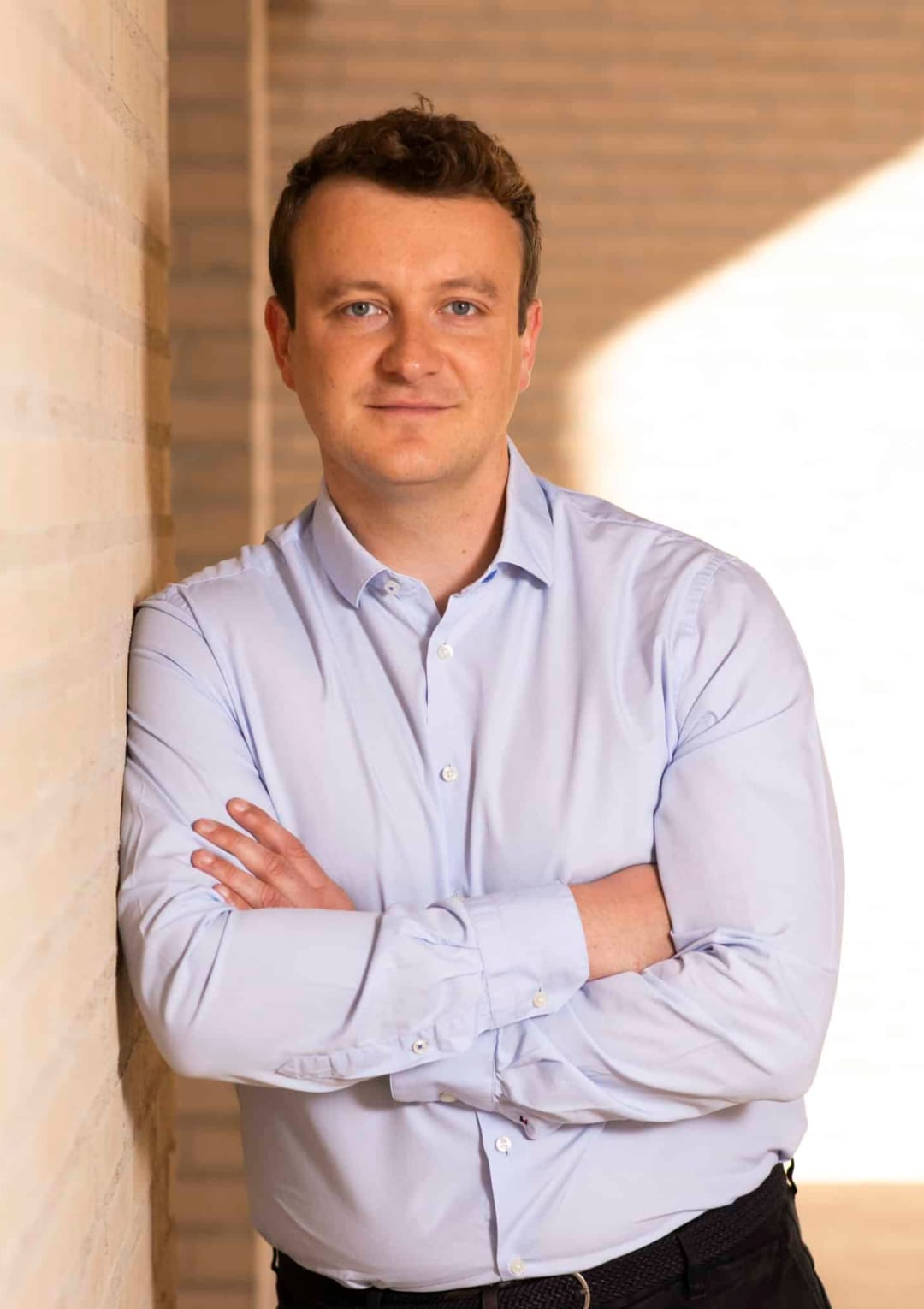 Karel Van Cleemput
Senior Investment Manager
Karel is Investment Manager in the Energy Transition team and focuses on private equity and venture capital investments in the energy and mobility space.
Karel joined Korys in 2019. Korys' focus on impactful investments and long-term growth is what motivated him to join the direct investment team. Before that, he worked as an associate in the investment banking division of KBC Securities where he focused on M&A and equity capital market transactions.
Karel holds a Master in Financial Management from Vlerick Business School and a Master in Business Engineering from the University of Ghent. During his studies, he also trained at the IAE Graduate School of Management in Aix-en-Provence in France as part of an exchange program.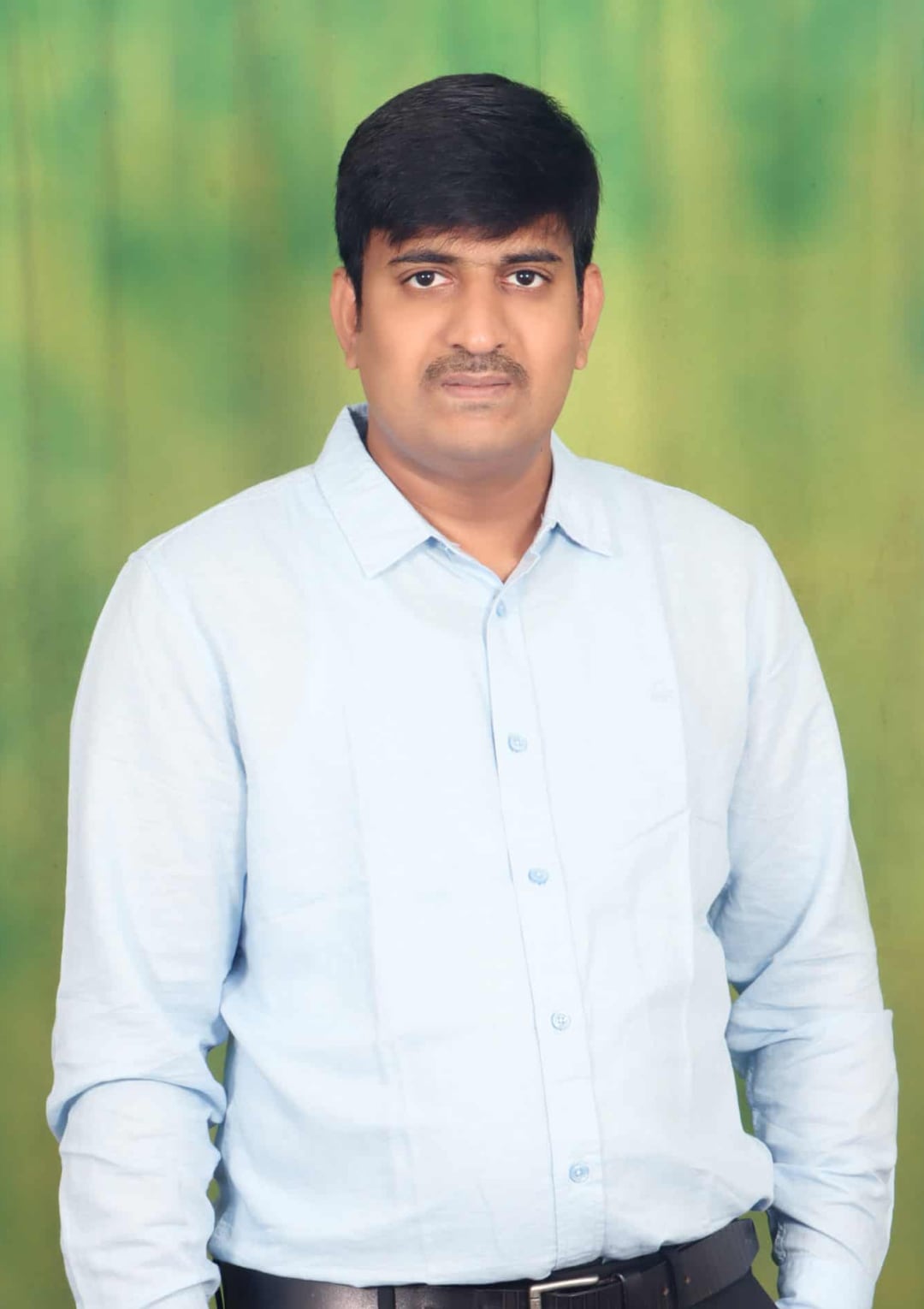 Srinivas Vobilisetti
Senior Investment Analyst
Srinivas, as a Senior Investment Analyst at Korys India, supports portfolio companies and funds and works on the expansion of the Korys portfolio, by building strategic partnerships with fund managers and entrepreneurs and by bringing strategic insights into the market.
Korys' 3Ps Philosophy and its focus on long-term sustainable and socially impactful business are appealing to Srinivas.
Outside of the work environment, Srinivas loves to spend time with his family and friends. He likes to play cricket and badminton.
Srinivas holds Master's in business administration from the Amrita School of Business, Coimbatore, India, and Bachelors in Electronics and Communication Engineering.
Prior to working with Korys, Srinivas worked as Senior Manager of Investments at Caspian where he focused on fundraising, deal closures, portfolio management, business valuations and investor relationships. In his professional journey, he worked in various sectors and closed deals in Banking & Financial Services, Food & Agri, and Renewable Energy in India.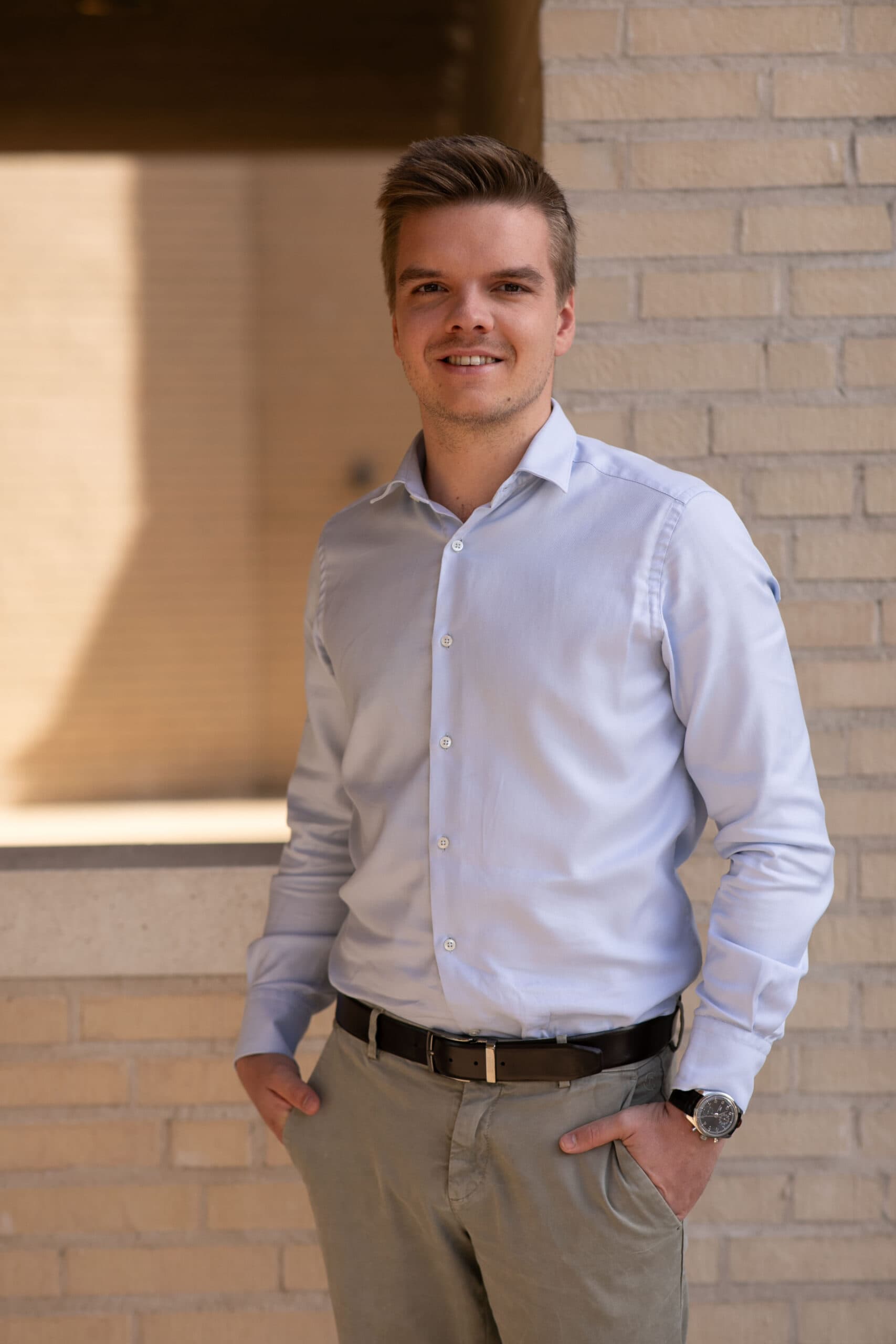 Vincent Caudron
Investment Analyst
In his role at Korys, Vincent supports the further development of the Conscious Consumer teams' activities, helping to create sustainable value. The investment strategy based on the 3P philosophy as well as the long-term engagement with innovative growth companies are drivers that make him really eager to work for Korys.
Before this, Vincent worked as an advisor within the M&A advisory team of KPMG, where he focused on M&A transactions and business valuations.
As an academic background, he obtained his Masters' degree in Business Engineering from the Catholic University of Leuven and participated in an exchange program at the Nova School of Business and Economics in Lisbon. This background provides him with the knowledge and expertise to support companies and their management teams in the future.
In his spare time, Vincent is a passionate golfer and enjoys skiing and playing tennis.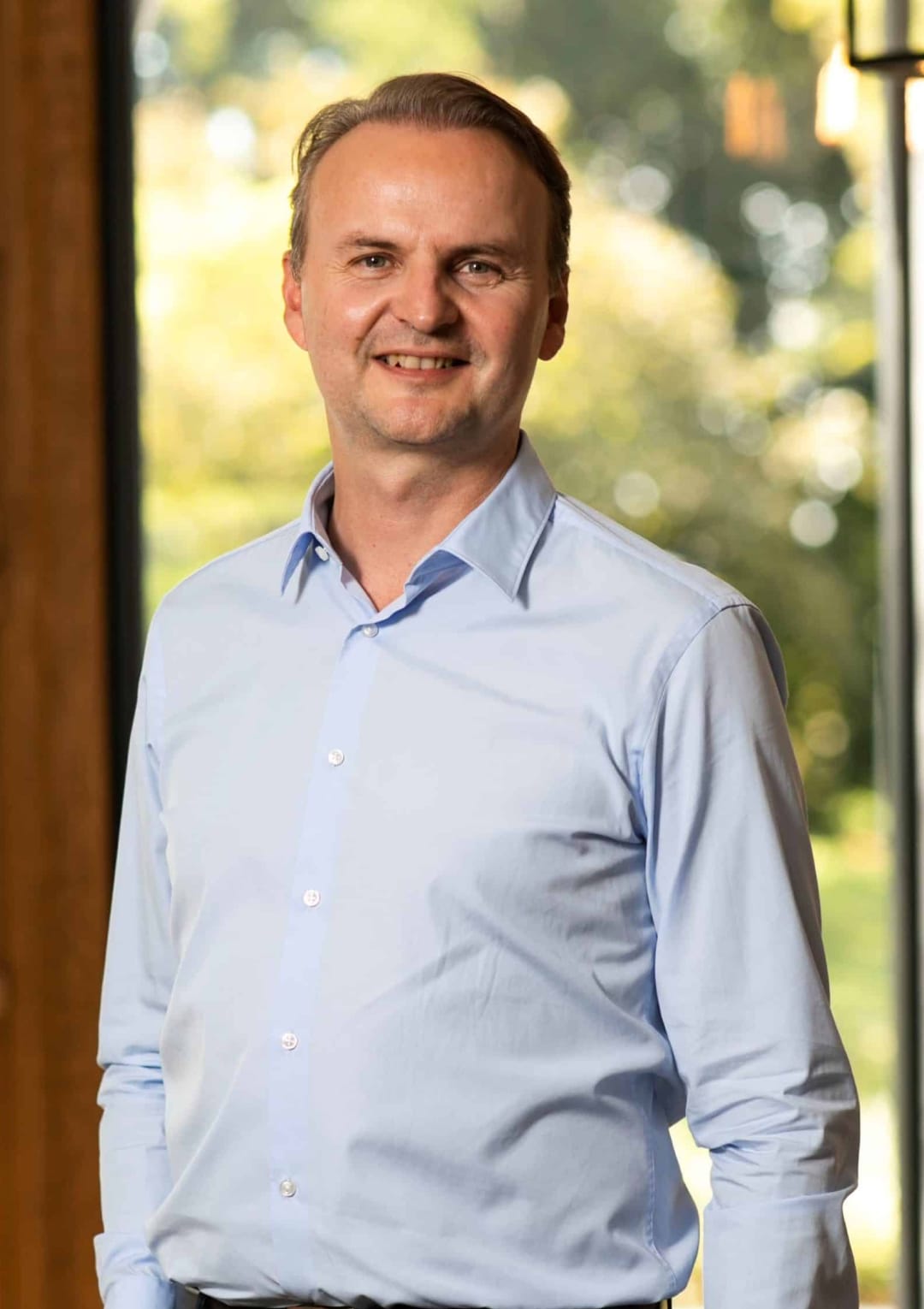 Daniel Leuthardt
Investment Director
Daniel is Investment Director and is leading the liquid investment team in Luxemburg. One of his main tasks is to manage Korys' sustainable multi-asset fund. To implement the investment strategy, together with his team colleagues, he looks for suitable investments, which are in line with the Korys 3P ambitions.
An independent family-owned company, strong values, committed to making a positive impact on the environment and a good team spirit are all things Daniel likes about Korys.
In his spare time, he enjoys spending time with his family and likes sportive activities like hiking, tennis and winter sports.
Daniel joined Korys in April 2015. Before that, he had worked for 12 years in the treasury department of Clariant AG, where he held various positions in financial management, among others as pension fund manager, risk manager and investor relations officer. Daniel holds a Master in Finance from the University of St. Gallen (HSG) and is a CFA@ charterholder.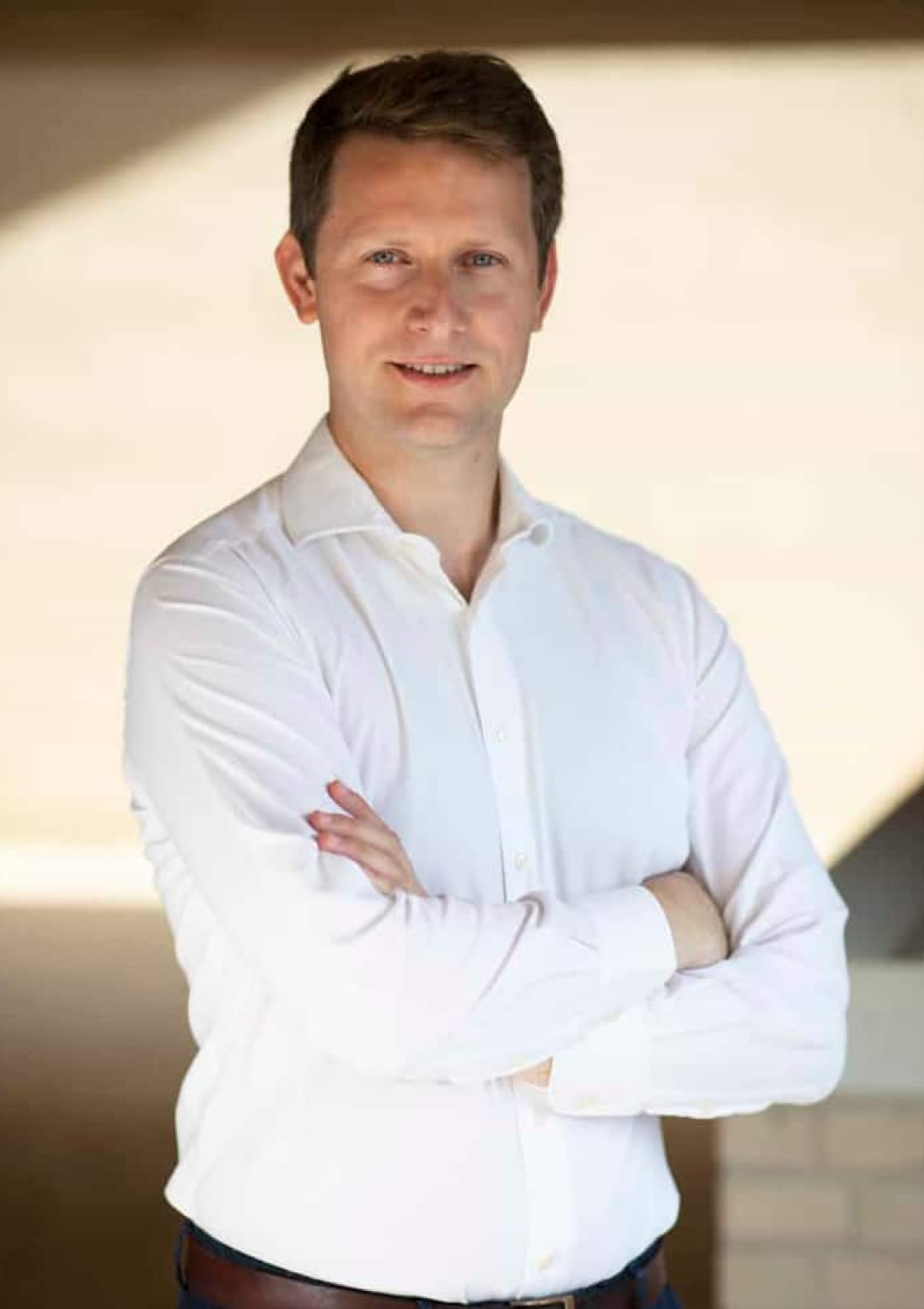 Jérôme Thomas
Investment Director
Jérôme is responsible for the listed equity Investment team. Together they work to meet Korys' 3P objectives with a particular focus on the 3 ecosystems in the stock market context.
Jérôme enjoys the sense of family and the entrepreneurial spirit at Korys, and appreciates the skills and team spirit of his colleagues. He fully identifies with the mission and values of Korys.
He is a loving father and partner, passionate about travelling and golf, but also about financial markets. Jérôme is a citizen of the world, concerned with the key challenges of the 21st century.
He joined Korys in 2009 after working as an M&A Analyst at Fortis Bank in Paris. He completed a Master in Management Science from the Solvay Brussels School and is a CFA@ charterholder.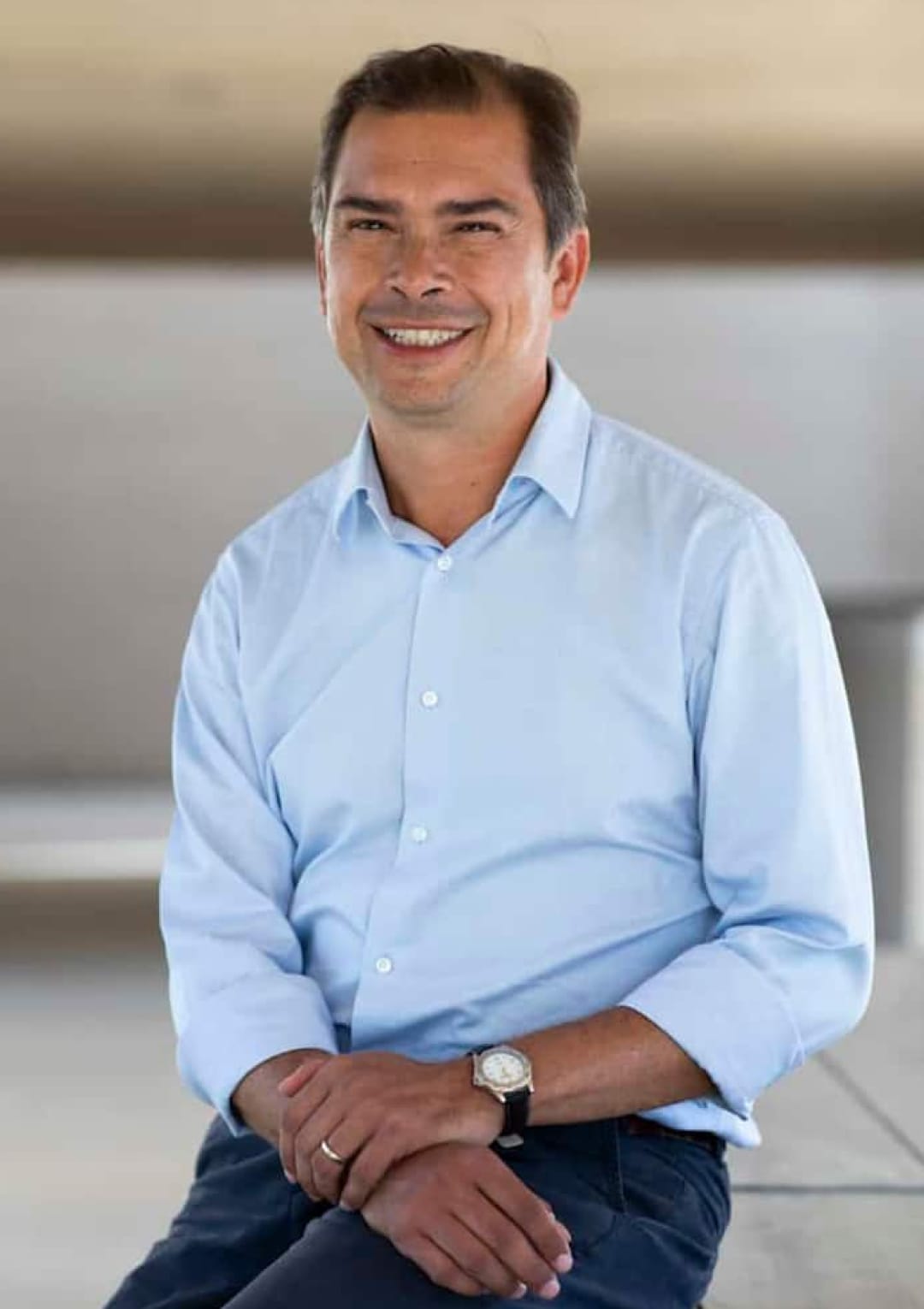 Pablo Queriat
Senior Investment Manager
Pablo is a Senior Investment Manager in the Liquid Investment Team. He focusses on investments in publicly listed companies in the Energy Transition ecosystem.
Pablo was attracted to Korys because of its values, its family structure, its dynamic and entrepreneurial spirit and its long track record on sustainable value creation.
Raised in a multicultural environment, he is passionate about the energy sector challenges and sustainability topics. He enjoys travelling and outdoor activities such as jogging and mountain hiking. Pablo is married and the very happy and proud father of 3 children.
Pablo joined Korys early 2016 after spending 10 years as Portfolio Manager and buy-side analyst in the Institutional Asset Management department of DegroofPetercam. Before that, he spent 5 years as consultant at the IFP Energies Nouvelles in Paris. Trained as a Chemical Engineer, Pablo obtained a PhD in Energy and Environmental Policy at Imperial College in London.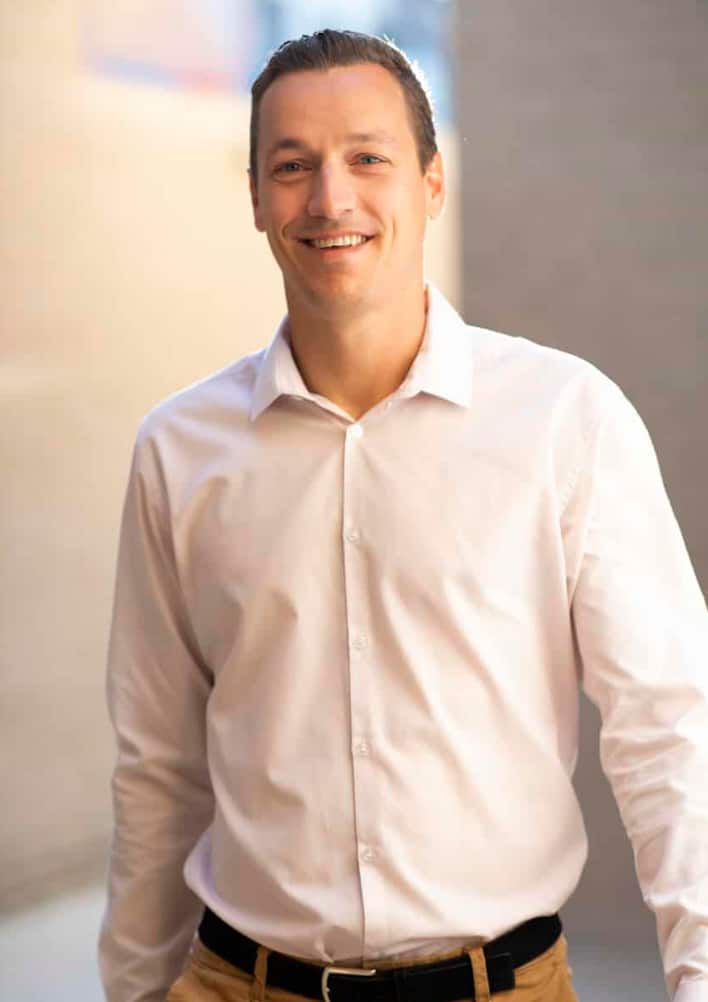 Gert Ryckmans
Senior Investment Manager
Gert is Senior Investment Manager within the Liquid Investments team and focuses on selecting and monitoring investments in the Conscious Consumer ecosystem.
Korys appeals to Gert because it is not only looking for profitability. We encourage companies (and even an entire industry) to look further, and to also pay attention to other aspects, such as health, environment and social responsibility.
Gert is a sporty dad of 2 who loves to travel, read and cook.
He joined Korys in 2012 and previously gained experience in Asset Management (Mercier Vanderlinden) and in a major bank (BNP Paribas Fortis). He holds a Master's degree in Applied Economics and is a CFA@ charterholder.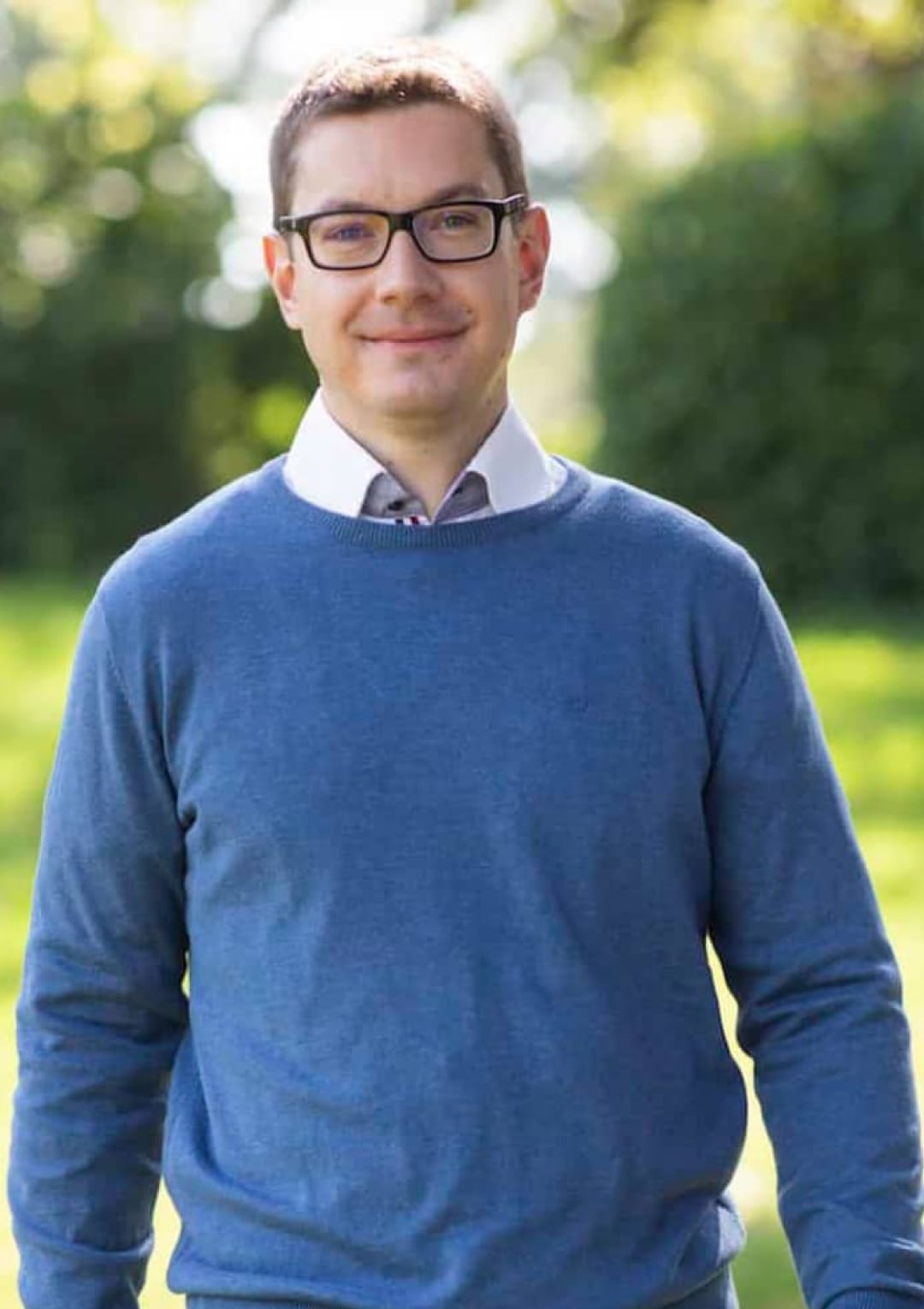 Richard Stadler
Investment Manager
Richard is the Investment Manager of a liquid multi-asset fund aiming to invest according to our 3P/ESG criteria. Given his professional experience, he mainly concentrates on fixed-income investments and is based in our Korys office in Luxemburg.
Richard was attracted by the family office concept and enjoys being able to work in close contact with the client. He was impressed to find out that with Korys the ESG approach is at the core of the company and is pursued very seriously.
In his spare time, Richard likes to unwind with outdoor physical activities like mountain biking and hiking during the warmer seasons, and skiing and snowboarding in winter.
Richard considers himself a real European, a Czech national having lived in multiple European countries since an early age.
Richard joined Korys in February 2021 after having worked 12 years for KBC Asset Management in the Czech Republic and in Luxemburg, respectively as an investment analyst and as a fixed income fund manager. Richard holds a Master's degree in Investment Analysis from Tilburg University, Netherlands and is a CFA® charterholder.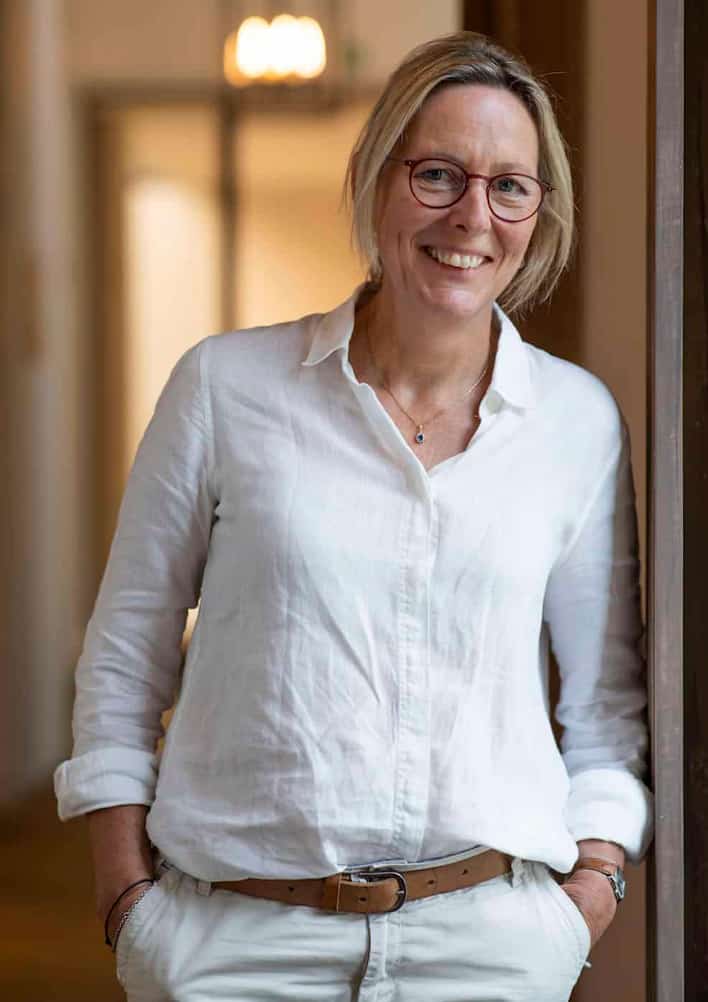 Fabienne Van de Keere
Senior Advisor
Fabienne is Senior Advisor to the Liquid Investment Team. She is responsible for the investments in publicly listed companies in the Life Sciences ecosystem.
The positive impact that Korys aims to have via its investment philosophy, on society and especially on human health, is what appeals to Fabienne.
In her spare time, besides trying to spend as much time as possible with her family, she enjoys hiking, biking, skiing and practising yoga.
Before joining Korys, she carried out basic research on HIV and autoimmune diseases at various institutions in Belgium and the US (UCL, YALE, MIT, Shionogi). She holds a PhD in Biology from the University of Louvain (UCL). She also earned a Master in Technological Innovation Management from Saint-Louis University.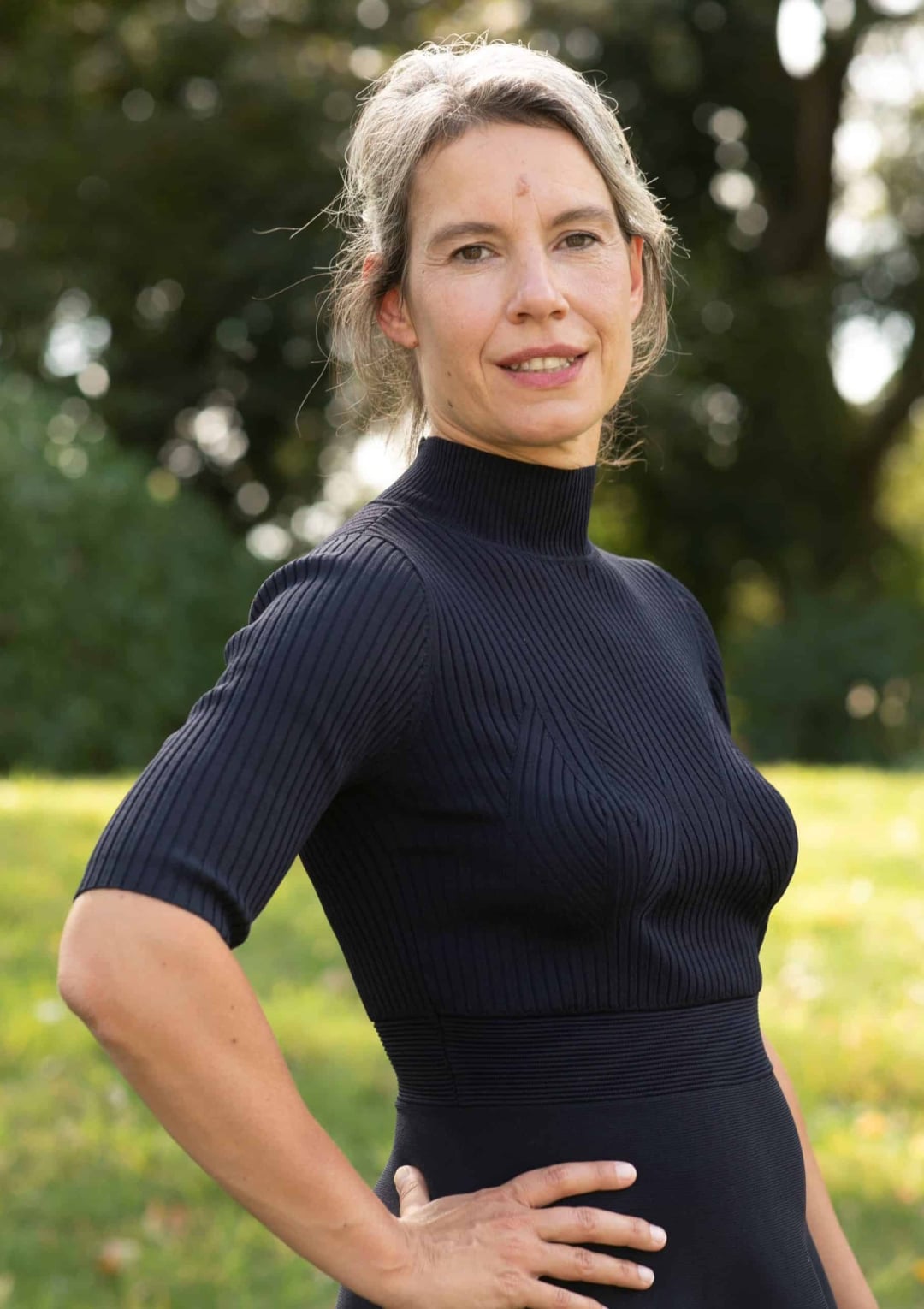 Vanessa Wagner
Operations manager
Vanessa is responsible for operations and compliance at Korys Capital Luxemburg. She liaises between the members of the Board of Directors, the investment teams, the depository bank and the regulator.
Vanessa likes the Korys values as well as the humanity and flexibility that prevail within the company. She enjoys teamwork and efficiency.
As a partner and mother of two, Vanessa enjoys spending time with her family. She plays tennis and spends a lot of time with friends. She is also a professional coach and is passionate about well-being in the workplace. She has also been a local councillor since 2018.
Vanessa joined Korys in 2014. With a Master's degree in Political Science, Human Resources and Professional Coaching, her background enables her to take a different approach to her work. She makes her colleagues' working life easier by providing over 20 years of experience in investment fund administration.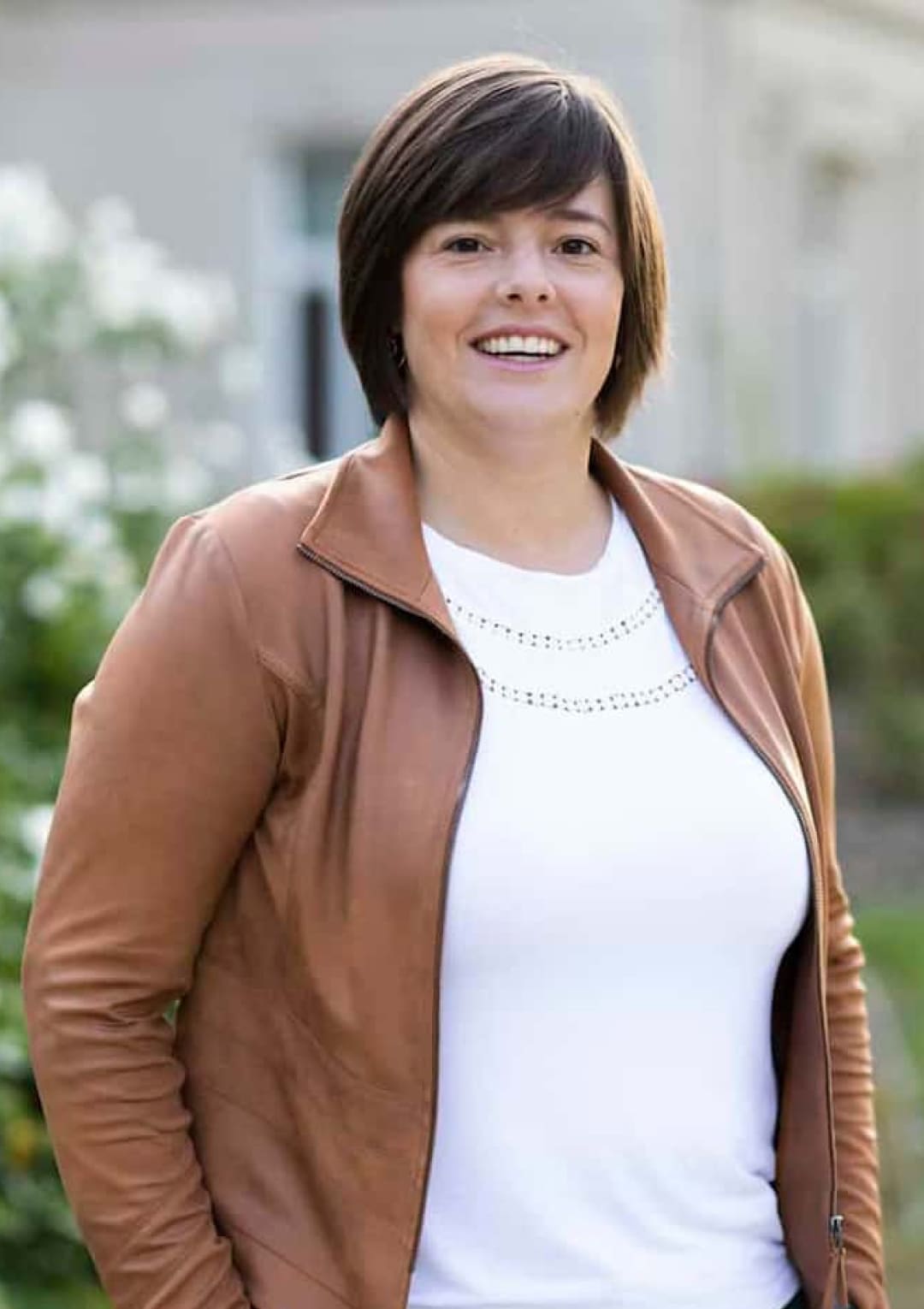 Tina Deneef
Finance Manager
As our Finance Manager, Tina is responsible for the financial reporting and processes at Korys. She provides support to the investment teams, the management and the family office.
The drive, the perseverance and the conviction with which Korys invests in entrepreneurs who show a true passion for their business is contagious and triggers Tina's eagerness to learn. The positive team spirit and the great place to work give her the energy to always do the best she can.
Tina likes jogging or putting on her hiking boots, she enjoys skiing holidays to the fullest but equally loves a good book and will never turn down an occasional excursion with family or friends.
Tina joined Korys in 2020. Previously, she worked as a consultant in EY's Transaction Diligence team. She holds a Master's degree in Commercial Engineering from the VUB (Free University of Brussels).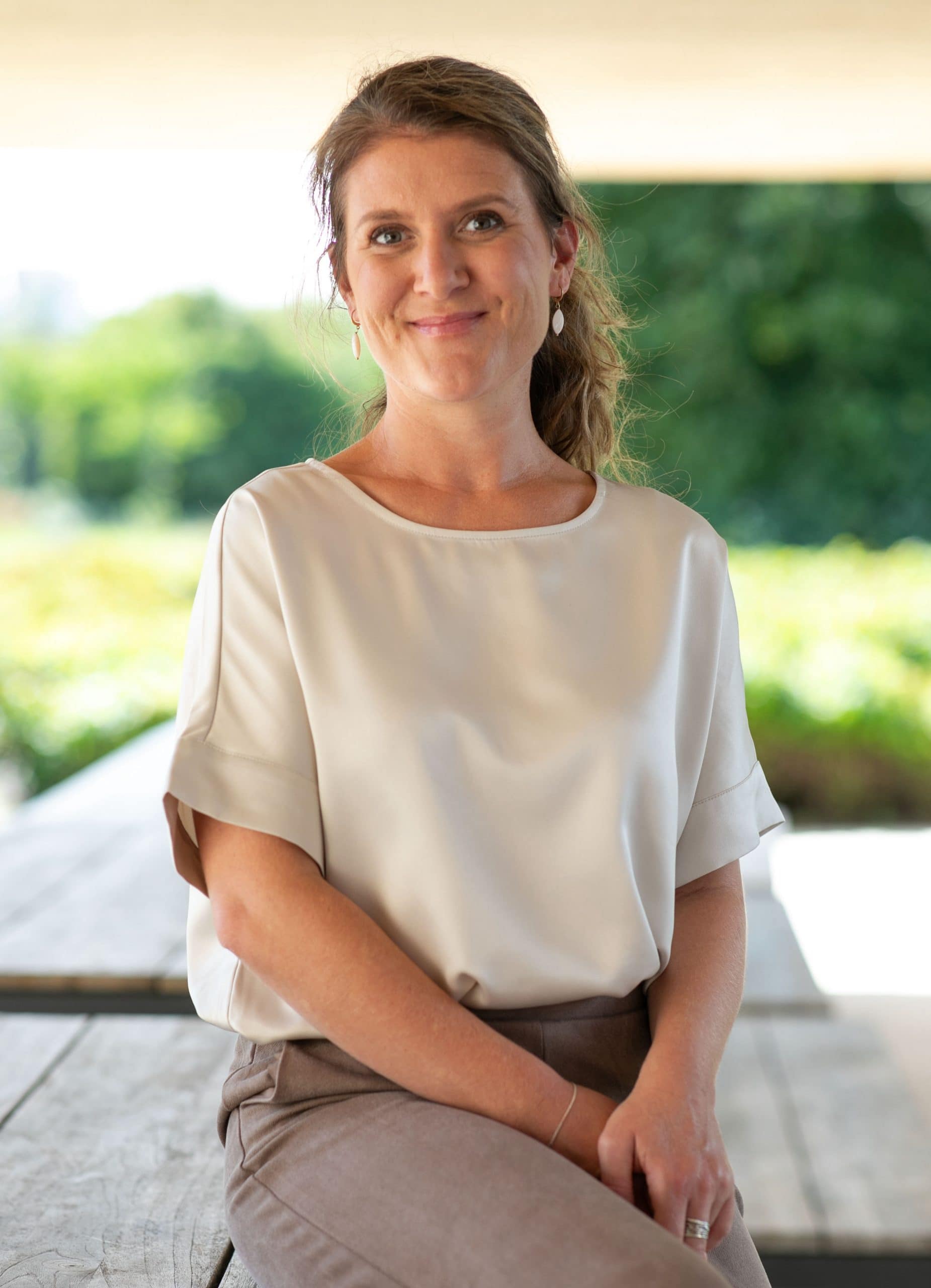 Tine Bigaré
Management Assistant
As management assistant, Tine is in charge of administrative support for Griet Aerts (Partner). She also coordinates the internal events at Korys.
The positive impact Korys creates within ecosystems such as energy, health, and sustainable consumption, where there is not only financial value creation but also a focus on people and planet, makes Tine feel good. She also immediately liked our open, enthusiastic, and straightforward approach.
After work, you will often find Tine on the yoga mat, both to take classes and to teach. Whenever the sun appears, she loves to go outside and she is always in for an outing with family or friends or for a walk with her dogs.
Tine holds a master's degree in Communication and a bachelor's degree in Political Science from the VUB (Free University of Brussels). Before Korys, she worked in the political field, as a parliamentary and cabinet assistant, and at Inkendal Rehabilitation Hospital.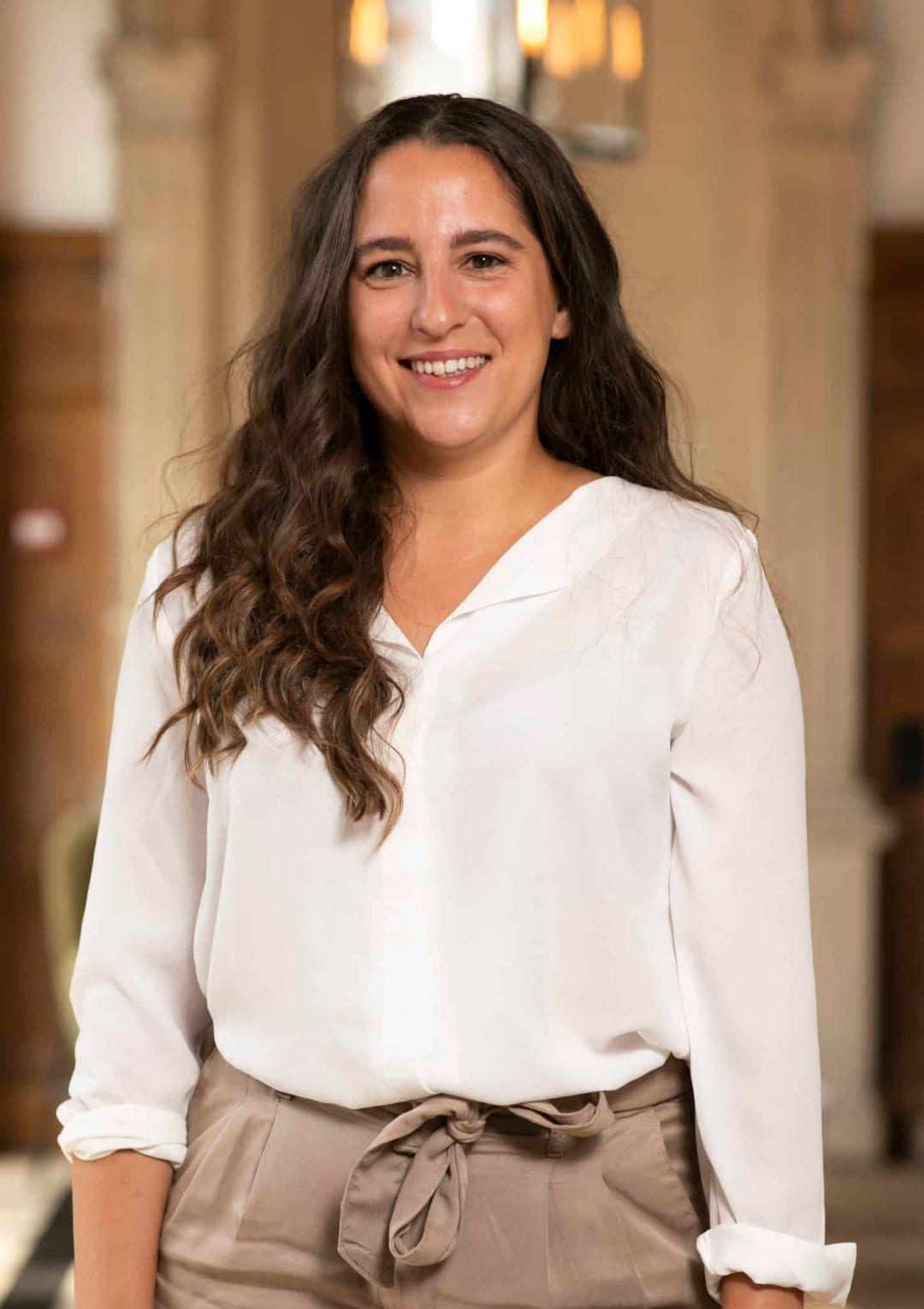 Laure Debontridder
Management Assistant
As a management assistant, Laure supports Dries Crevits (Partner) in his daily tasks. She is also responsible for the coordination of external events and internal communication.
Laure was instantly excited about the hands-on mentality and the investment strategy of Korys together with the very enjoyable workplace. Also the involvement of the company with its portfolio partners struck her from the start. Every employee here actively contributes to a more sustainable world and that feels great.
Organising is her greatest passion, but if she's not putting together an event, you're sure to find her in the countryside going for a long walk or enjoying an outing with friends or family. She is also keen on travelling to sunny places.
Before her time at Korys, Laure worked as a personal assistant at SAP, supporting various teams and organising events.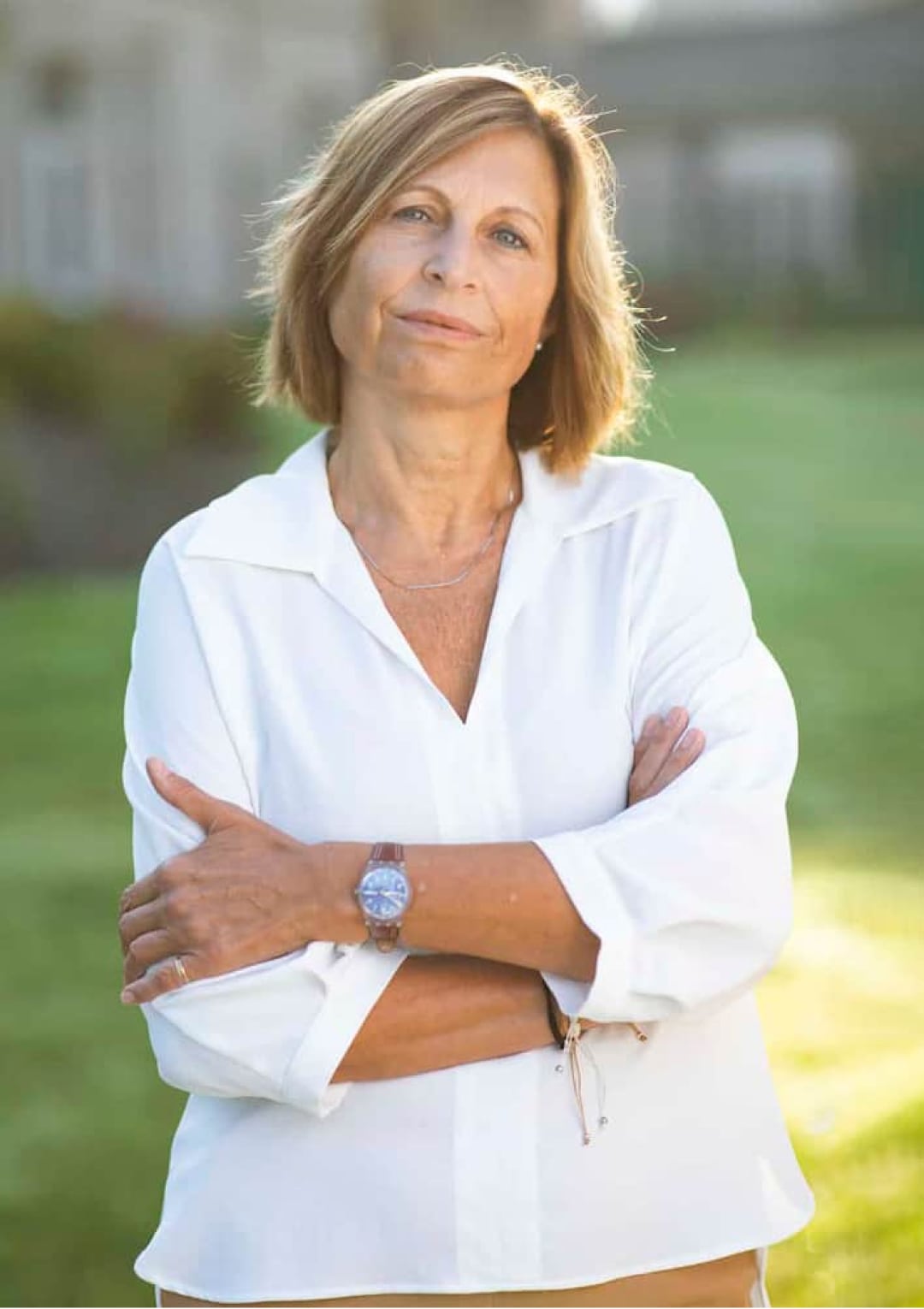 Helga De Coster
Accountant
As an accountant, Helga advises and assists the Korys team in the correct and timely application of tax legislation and in the fulfilment of all accounting and tax legal obligations. She also coordinates the follow-up of all accounting procedures for the group companies.
Thanks to Korys' contribution to a better world and a more conscious consumption,- as an employee,- she also feels the strength and the motivation to pursue this on a personal level.
Helga has been working for Korys since 2000, when the first investment company was founded. The past few years have been intense and instructive, thanks to the journey and to the impressive growth.
As a member of the ITAA, Helga also ensures that the necessary training and know-how is always kept up-to-date.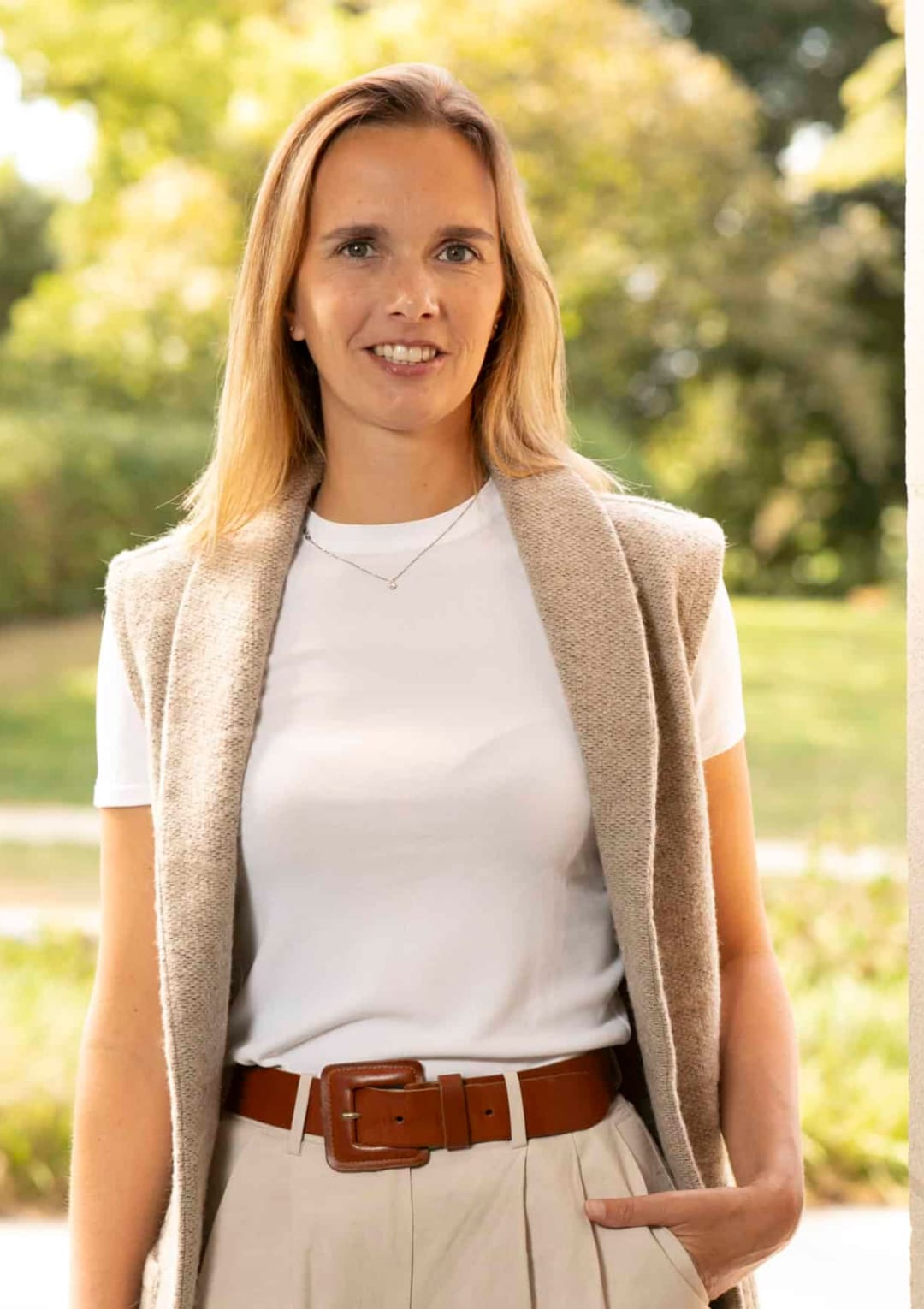 Tineke Demey
Paralegal
As our Paralegal, Tineke is responsible for coordinating contract management, legal support of the Investment team, corporate housekeeping and follow-up of compliance related questions.
The positive hands-on mentality of the Korys team and the investment in people and in their development, with a broad view on the long-term, appeals to her greatly.
Tineke obtained a Professional Bachelor in Law at the HoGent and then worked for more than 10 years at Bekaert as a Paralegal in M&A and Finance and M&A Expert.
She is very passionate about animals and nature, a passion she shares with her husband and her 2 children. When Tineke is not at the office, you will most certainly find her in the orchard amongst the sheep or with her horses.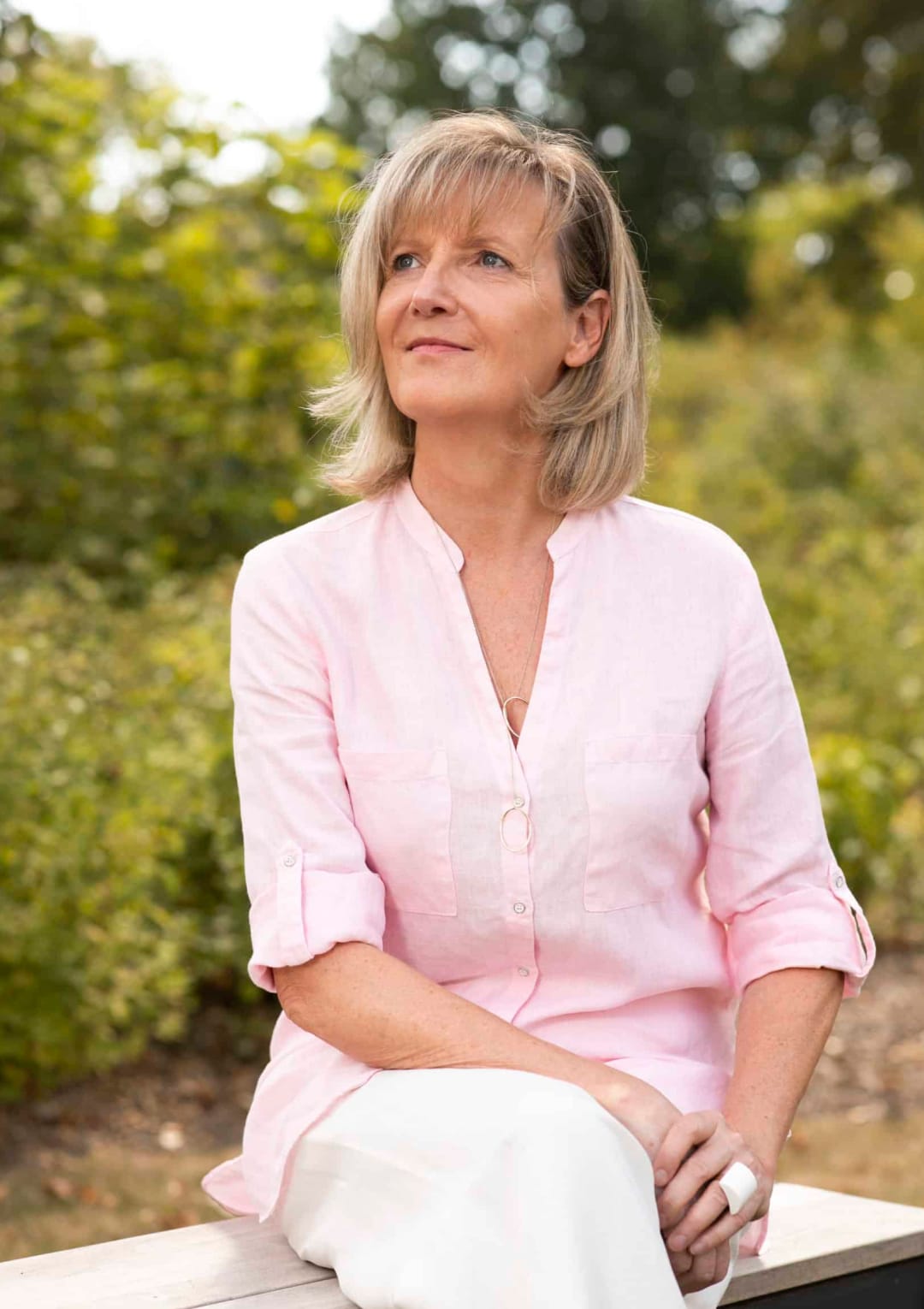 Sabine Deraeve
Communication Manager
Sabine is in charge of the Communication at Korys and thus works both with the Korys team and the various portfolio companies, a truly exciting mix.
The fact that Korys does not only focus on profit but also embraces other values appealed to Sabine right from the start and this is something she greatly values. Naturally, as a communications professional, she is particularly passionate about people, another top priority for Korys. Sabine aims to contribute to strategic ideas and roll out the best possible communication mix for every project.
She joined Korys in 2020. Before this, she gained a Master's degree in Roman Languages and took various marketing training courses. She can rely on extensive experience in most subsegments within marketing and communications and in a wide range of industries and companies.
She enjoys travelling, art, good food and drinks with family or friends and jogging.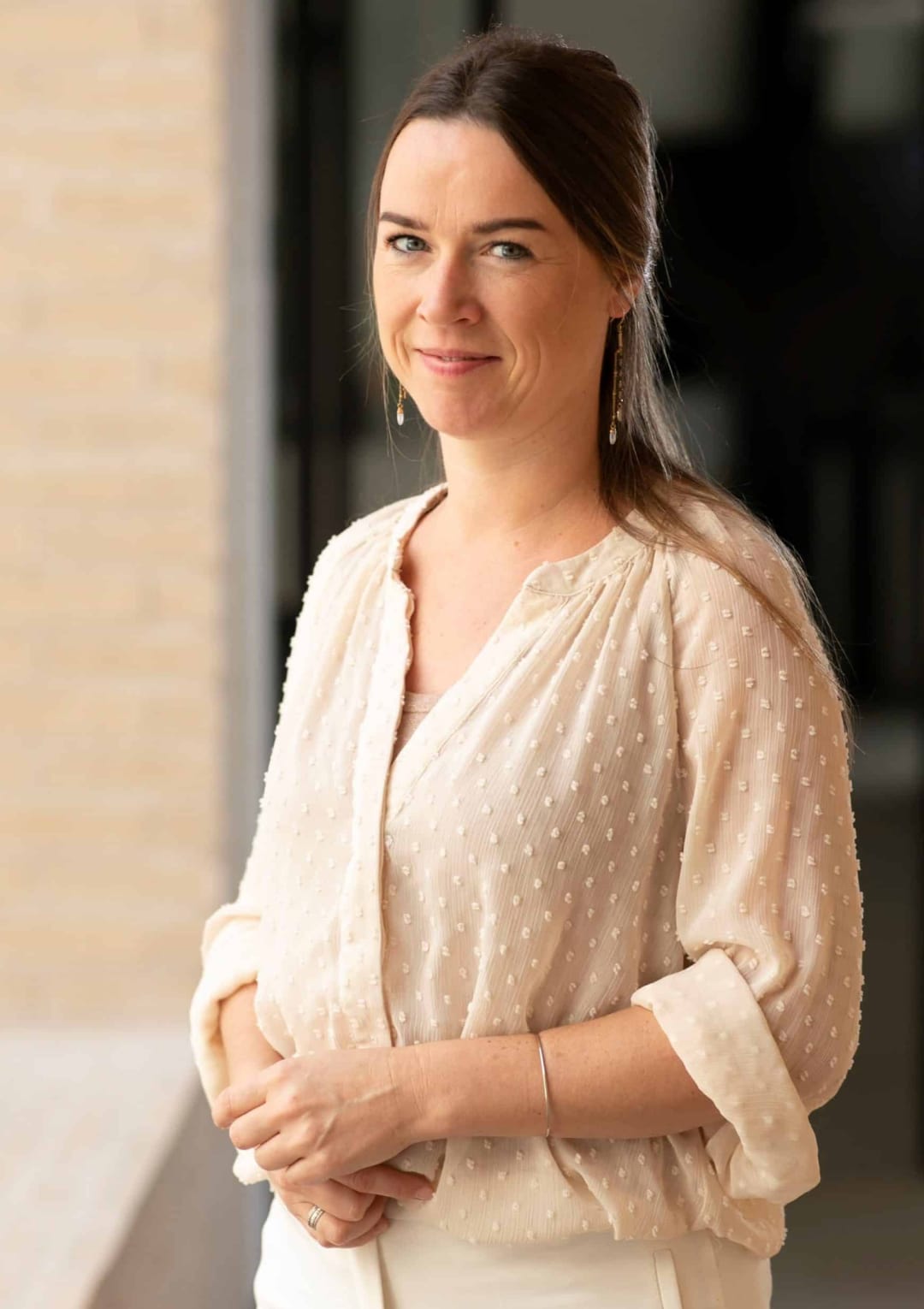 Dietske Devillé
HR Responsible
Dietske concentrates on the HR scene. Themes from the 'people' pillar are increasingly high on the Korys agenda. An overall and sustainable HR policy allows us to anticipate on future trends, but offers even more in the field of operational, strategic and sustainable HRM. Performance management, recruitment, mobility and its greening, policies, … Ultimately, it is all about the well-being of our employees and Dietske is committed to that each and every day.
Dietske is enthusiastic, eager to learn and people-driven and enjoys the warmth and conviviality of a good meal and a drink. She is very passionate about music and as the conductor of the Bhag Ensemble, the Halle baroque orchestra, she can put her creativity and organisational skills to good use. The youth music school, founded by her grandfather, also counts on her as a board member for strategic and personnel matters.
Before joining Korys in 2019, Dietske worked for 8 years as an HR manager in the automotive industry.
Curious how we
can grow together?