Trust, respect and integrity
Trust matters. We value an authentic and human approach. Fusing our strengths, we find each other in our dedication to make a positive difference. Integrity, trust and respect is what connects us.
Together, we make conscious choices about how we invest to ensure we create a positive impact. Together, we face the ups and downs of entrepreneurship. Day after day, we are entrepreneurs who are committed to transform the future.
We believe in growth opportunities for people. At Korys, people can truly be themselves while they enjoy opportunities to develop their talents, passions and expertise. Together we show our commitment to excel, thrive and take initiative.
To build an ecosystem of healthy and values-driven companies that make a positive difference: that is what drives us.
Guided by our passion and entrepreneurial mindset, we look at the future with an optimistic, creative and open mind.
We spot opportunities by making conscious decisions, clear analyses and effective straightforwardness. Step by step, we move forward, trusting our knowledge and our intuition. Every step is executed with care and appreciation for our joint contributions.
Building on each other's strengths, we create the world we live in, today and tomorrow.
From a family company to an entrepreneurial investment company. Following the Colruyt legacy, we are driven by a dedication to create a positive contribution.
Every new leap, highlight or milestone in our timeline signals our values-driven, long-term and sustainable commitment to the future.
2020
The sustainability strategy involves our comprehensive 5P sustainability criteria. A positive contribution to People, Planet, Prosperity, in Partnership and Peace.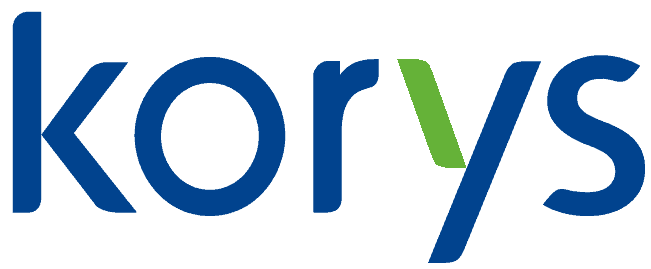 2018
Korys grows and moves to its own building.
Team expanded to over 20 employees.
2012
Establishment of Korys as the Entrepreneurial Investment Company of the family.
Korys invests in 3 investment themes: Conscious Consumer, Energy Transition and Healthy Living. Across 3 investment types: Direct Investments, Fund Investments and Liquid investments.
2009
Establishment of our own Liquid Fund in Luxembourg, with sustainability criteria from the start.
2005
Fund Investments
Liquid Investments
2001
Initial investments in early-stage companies.
Establishment of the family investment intention: all investments need to contribute positively to People, Planet and Profit.
2013
Launch of the Colruyt Group logo. With 'Colruyt Group' as the umbrella name, all chains maintain a link with their past.

1994
After the death of Jo, his son Jef Colruyt follows in his footsteps. He starts diversifying into retail brands.
1991
First Private Equity Fund by Colruyt
1990
Colruyt creates the Green Line charter for a better environment. Products with a better footprint get a green label in store.
1977
Initial public offering of Colruyt (IPO)
1964
First Discount supermarket
1958
Opening of the first BONI store
1928
Son of baker Franz Colruyt founds a wholesaler and focuses on groceries in Brussels and its surroundings. He sells goods such as coffee, salt and sugar.